Hello Cafetalk Community!
Are you constantly looking for something different and good to watch? I recommend the new Netflix show called "The Queen's Gambit." It's totally different than what you would expect. Looking at the TV poster above, what comes to mind? Another gangster movie? Well, think again, because this limited TV series is totally different from the usual fare.
It starts with a young girl who loses her mother in a car accident. The unassuming little girl is suddenly sent to an orphanage. There, she befriends the custodian who teaches her how to play chess and quickly becomes a chess prodigy.
The rest of the story unfolds around her ability to be a genius-level chess player beating experienced adult players. . . I haven't seen it all yet, so I will leave the rest up to you to enjoy as well! This Netflix Original is definitely worth watching! I highly recommend it!
I hope to see you soon! Please request a lesson if you need help with your English proficiency!
[Only for new/first-time students:]
I have a 10% Off Coupon for first-time students. Please click on the weblink below to receive your 10% Off Coupon!
[DISCOUNT CODE: 7017b4e1]
Coupon Name: 10% Off for New Students Only!
(New Students Only)
Code: 7017b4e1
Discount Rate: 10%
For Lesson: Any lesson except for lesson packs
Effective for lessons conducted between: Oct 31, 2020 ~ Dec 31, 2020
URL:
https://cafetalk.com/coupons/detail/?id=2147158&lang=en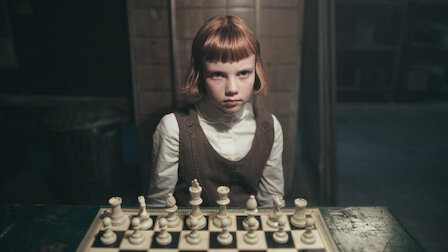 [From "The Queen's Gambit"]
Thank you for stopping by to read my column. I hope I get a chance to meet you if I haven't already. If I've met you before and you are my regular student, your support is genuinely appreciated! Hope to see you again soon!

Warmest regards,
Lady Ayame
(Patricia Ayame Thomson)