Material
Flexible
Description
Aims and Objectives
The aim of the course is to give students an opportunity to revise their survival skills and acquire more sophisticated ways of dealing with practical matters. This includes revision and consolidation of vocabulary, grammar, morphology, syntax and phonetics.
Students should be able to communicate in and understand Portuguese on many practical everyday matters related to various aspects of Brazilian culture. Cultural awareness will be developed.
Functions:
- Talking about health and describing symptoms, identifying body parts and some verbs related to them, describing people: appearance and personality, describing things, expressing sympathy, expressing likes/dislikes;
- Talking about jobs, taking part in discussions giving opinions, justifying points of view, agreeing/disagreeing;
- Describing something, expressing wishes/worries, giving advice;
- Comparing cultural differences, define kinship, wishing luck/happiness, talking about immigration;
- Expressing likes/preferences/routines/experiences, planning a holidays, discussing problems caused by the pollution in our environment, expressing possibilities / hopes / worries / uncertainty;
- Characterizing things, people, describing different regions of Brazil, comparing, expressing sympathy, comparing different states of the countries with its costumes / habits.
Course content
Main topics / themes to be covered
- Body parts, health, sport, physical description, Brazilian art;
- Work, human rights, life in the old times, holiday, ordinal numbers, women's situation in the job market;
- Clothes, social meaning of clothes, invitations, intercultural differences;
- Family, celebrations, immigration to Brazil;
-Tourism and tourists, pollution, ecology;
- Regions of Brazil, stereotypes, influences in Brazilian culture, traditions.
Linguistic Structures
Grammar:
- Verb: ver, ter que, adjectives, superlative, plural;
- Imperfect tense: 1st case: Routines in the past;
- Imperfect tense: 2nd case: Description in the past;
- Imperfect tense: 3rd case: two actions in the past;
- Imperfect tense: 4th case: two simultaneous action in the past;
- Perfect X imperfect tenses;
- Verbs: por / vestir, contracting ir / vir, simple future;
- Irregular verbs: levar / trazer / saber / conhecer /dizer, plus-Perfect compoud/simple, Futuro do pretérito;
- Pretérito perfeito composto do indicativo, adverbs ending in: mente, indefinite pronouns: alguem, algum, nada, double negativo, aumentativo, diminutive;
- Passive voice with "ser", double participle, indefinite pronouns.
Cafetalk's cancellation policy
Before request is confirmed (fixed)
• Cancellation possible at any time without charge.

After request is confirmed (fixed)
• More than 24 hours before lesson start time.→ Cancellation is possible at any time.
• Less than 24 hours before lesson start time.→ The tutor may take a cancellation fee.
• No-Show→ The tutor may take a cancellation fee.
(Please check with the tutor for details.)
Tutor's profile
From:

In:

Yes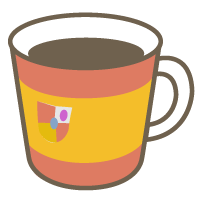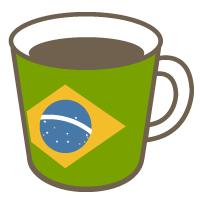 Available Times
| | | | | |
| --- | --- | --- | --- | --- |
| Mon | 12:00 | - | | 18:00 |
| Tue | 09:00 | - | | 18:00 |
| Wed | 09:00 | - | | 18:00 |
| Thu | 09:00 | - | | 18:00 |
| Fri | 07:00 | - | | 12:00 |
I have been teaching Portuguese as a second language since 2013 and I am graduated in Portuguese for teaching Foreigners at Pontifical Catholic University of Rio de Janeiro. In my Portuguese classes ...
All lessons offered by this tutor
All Lessons
Portuguese
Spanish
Available Times
---
※ Times are shown in Asia/Tokyo. They'll convert to your timezone when you log in.
Feedback
No comments, not yet.