Pack of 5

Russian alphabet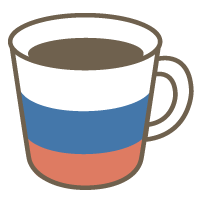 25min 3,500 Points (700 Points per lesson)
Skype Lesson
Learn how to read in Russian

Material
Flexible
Lesson Pack Details
This is a 5-lesson pack. You will be issued 4 "coupons" when the first request is confirmed. You will be able to use these coupons for subsequent requests in the pack. Please note that all requests related to this pack must be taken within 30 days of the confirmation date of the first request.
Description
Let's learn Russian alphabet together!
During 5 lessons you will learn the alphabet, how to read and basic Russian words.
You will read and say your first words in Russian after the first lesson!



* This tutor is currently on leave or vacation. Lesson requests can be made after Oct 17, 2019 06:00
This tutor's cancellation policy
Cancellation of pack lessons
• 'Unstarted' lesson packs
(1)
can be cancelled any time. Used Points will be completely refunded. If a 'started' lesson pack
(2)
is cancelled, you will be refunded 50% of the price of the remaining lessons provided that the lessons are unrequested, unconfirmed or not within 24 hours of their scheduled start times.
(1) A lesson pack for which none of the requests have been confirmed by the tutor.
(2) A lesson pack with at least one confirmed request. (By confirming the date and time for the first lesson in the pack the tutor confirms the pack as a whole and coupons are automatically issued)
Cancelling individual requests in a pack
• If you wish to cancel a single lesson that belongs to a pack but not the whole pack, you can do so via the request page. In this case, the coupon used to book the lesson will either be refunded or collected, based on the following policy.
---
Before request is confirmed (fixed)
• Cancellation possible at any time without charge.
After request is confirmed (fixed)
• Less than
12hours
before lesson start time.→ Coupon will be consumed.
•
No-Show
→ Coupon will be consumed.
Tutor's profile

From:

In:

Yes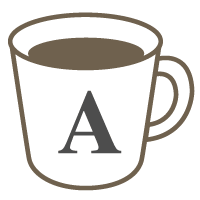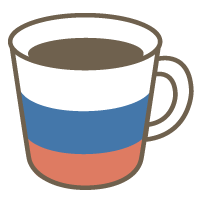 Available Times
| | | | | |
| --- | --- | --- | --- | --- |
| Mon | 13:30 | - | Tue | 04:00 |
| Tue | 13:30 | - | Wed | 04:00 |
| Wed | 13:30 | - | Thu | 04:00 |
| Thu | 13:30 | - | Fri | 04:00 |
| Fri | 13:30 | - | Sat | 04:00 |
Hello,Thank you for showing your interest in my profile.About myself:I'm from the most beautiful city in Russia - Saint Petersburg. But used to live in Latvia and graduated from university in Finland...
All lessons offered by this tutor
All Lessons
English
Russian
Available Times
---
※ Times are shown in Asia/Tokyo. They'll convert to your timezone when you log in.
Feedback (7)
***2r8i1971

Поздравляю Вас с шестисотым уроком!!(Извините, опоздала написать.) Я не очень могу говорить по-русски, но благодарю Вас за Вашу выносливость. She … more

***2r8i1971

Большое спасибо за ваше терпение ! ずっと「Say & Repeat」という古典的な方法でレッスンを続けていますが、Анна先生は本当に根気よくつきあってくれてます。おかげでこちら生徒側もより多く口を開く時間を持てて、本当に助かってます。これからもよろしくお願いしま… more

***on

今日は過去形の勉強でした。 現在や格変化にくらべれば優しいなと思いました。 今日も楽しく教えていただきました。 またどうぞよろしくお願いいたします。

***on

いつもありがとうございます。 集中したレッスンでとても効率的です。 先生はとても頭がいい方です。 ロシア語は日本人には不慣れな言語で難しさもありますが 絶対にしゃべれるように頑張ります。

***2r8i1971

Большое спасибо Анна ! テキストブックを使って、先生が文法を一から生徒に説明する・・・というレッスン方法をどうしても避けたくて(文法というのは自分で勉強するもの。わからない時だけ先生に聞けばいいわけですから)、スピーキングに特化した素材をこちらから提案してレッスンをお願いして… more