Lisa D.
Random Questions & Discussion x4
Pack of 4

Random Questions & Discussion x4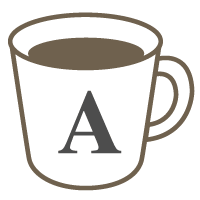 25min 4,000punti (1,000 Points per lesson)
Skype lezioni
Let's have fun discussing a random topic or 2!

Materiali
Da concordare
Lesson Pack Details
This is a 4-lesson pack. You will be issued 3 "coupons" when the first request is confirmed. You will be able to use these coupons for subsequent requests in the pack. Please note that all requests related to this pack must be taken within 35 days of the confirmation date of the first request.
Descrizioni
This is a Lesson Pack.

Conversation, Intermediate, and Advanced Speakers.



I will send you 3 random questions/topics and you can pick which one we discuss or maybe all 3 if we have time. We will practice phrases, vocabulary, and the art of conversation. We will work on speaking skills and hold a conversation about different topics.

Example of topics/Questions
What Motivates you and why?
Teamwork


Lessons to learn from teamwork




Advantages and disadvantages from teamwork




Personal story about teamwork


Picnics
If you could only eat one food for the rest of your life, what would it be and why?
If you could meet anybody in history, past or present, who would it be and why?

Let's have fun with many different topics!
Modalità di cancellazione di questo tutor
Cancellation of pack lessons
• 'Unstarted' lesson packs
(1)
can be cancelled any time. Used Points will be completely refunded. If a 'started' lesson pack
(2)
is cancelled, you will be refunded 50% of the price of the remaining lessons provided that the lessons are unrequested, unconfirmed or not within 24 hours of their scheduled start times.
(1) A lesson pack for which none of the requests have been confirmed by the tutor.
(2) A lesson pack with at least one confirmed request. (By confirming the date and time for the first lesson in the pack the tutor confirms the pack as a whole and coupons are automatically issued)
Cancelling individual requests in a pack
• If you wish to cancel a single lesson that belongs to a pack but not the whole pack, you can do so via the request page. In this case, the coupon used to book the lesson will either be refunded or collected, based on the following policy.
---
Prima che la richiesta sia confermata (fissata)
• La cancellazione è possibile in qualsiasi momento.
Dopo che la richiesta sia stata confermata (fissata)
• Meno di
48ore
prima dell'inizio della lezione.→ Coupon will be consumed.
•
No-Show
→ Coupon will be consumed.
Profilo

From:

In:

3084

Lessons

374

I suoi studenti
Sì
Orari disponibili
---
* Gli orari visualizzati fanno riferimento all'orario giapponese Asia/Tokyo. Dopo il login verrà visualizzato l'orario da te impostato.
Feedback (6)
***kie

I took her lesson after a long time. I enjoyed talking about some topics. She is very friendly. I am satisfied that she always gives me enough time t… more

***i_0724

あらかじめトピックをいくつか送って下さり、その中から自分の好きな内容を選び、質問に答える授業スタイルです。TOEIC Speaking Test の Part 3 , 6 , 7でとても役に立つと思います。一つのトピックに対して、多方面から質問がありますので、毎回ドキドキですが、実際の会話では咄嗟に… more

***_type_r

明るく、元気な先生であっという間にクラスが終わりました。 こちらが話につまっても、待ってくれるので話しやすいと思います。

***_type_r

日米のオンラインショッピングや、それに関連して決済方法の話をしました。 日米の違いを知れて良かったです。 事前に、話したいカテゴリと質問をくれるので、日常会話以上の話をするには良い練習になると思います。 明るくて誠実な先生なので、楽しくレッスン出来ると思います。

***_type_r

今回は、東京オリンピックの話で盛り上がりました。 適宜、質問をしてくれるので、話につまる事はないです。 アドバイスしてくれた内容に関しては、後日ドキュメントをくれるので、それで復習できます。 事前に貰った質問があったのですが、結局、その話題で盛り上がったので使いませんでした。 しかし、全然気… more