Amano
【パック割】Let's talk!!★日本語(にほんご)Free Talking
Pack of 4

【パック割】Let's talk!!★日本語(にほんご)Free Talking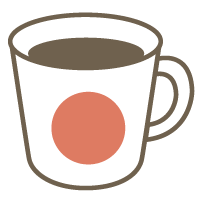 25min 5,000 Points (1,250 Points per lesson)
Skype Lesson
在书本上或者学校里不管记住多少语法或者单词, 如果用日语无法交流的话,那么学多少也没用 Even if you study a lot of Japanese grammar and vocab, you won't be able to use it unless you learn to how to communicate. 我们一起来学习可以用得到的日语吧 Why don't we study some useful Japanese together!

Material
Flexible
Lesson Pack Details
This is a 4-lesson pack. You will be issued 3 "coupons" when the first request is confirmed. You will be able to use these coupons for subsequent requests in the pack. Please note that all requests related to this pack must be taken within 40 days of the confirmation date of the first request.
Description
你为什么想学日语?


Why would you like to learn Japanes?


なぜ日本語(にほんご)を勉強(べんきょう)したいですか?



在书本上或者学校里不管记住多少语法或者单词,
如果用日语无法交流的话,那么学多少也没用


Even if you study a lot of Japanese grammar and vocab, you won't be able to use it unless you learn to how to communicate.


テキスト や 学校(がっこう) で、たくさん 文法(ぶんぽう) や 単語(たんご) を おぼえても、
日本語(にほんご)で コミュニケーション が できなければ、勉強してもつかえません! 



我们一起来学习可以用得到的日语吧


Why don't we study some useful Japanese together!


実際に使える日本語を教えることができます!!



単語(たんご) tango
文法(ぶんぽう) bunpou
話し方(はなしかた) hanashikata
発音(はつおん) hastsuon
↓
はなしながら まちがい を なおします!
hanashinagara machigai wo naosimasu!
ネイティブにほんご と たくさん はなさなければ
native nihongo to takusan hanasanakereba
にほんご は ぜったいに うまくなりません。
nihongo wa zettaini umakunarimasen
いっしょに たくさん たくさん はなしましょう!
issyoni takusan takusan hanasimasyou!
Cafetalk's cancellation policy
Cancellation of pack lessons
• 'Unstarted' lesson packs
(1)
can be cancelled any time. Used Points will be completely refunded. If a 'started' lesson pack
(2)
is cancelled, you will be refunded 50% of the price of the remaining lessons provided that the lessons are unrequested, unconfirmed or not within 24 hours of their scheduled start times.
(1) A lesson pack for which none of the requests have been confirmed by the tutor.
(2) A lesson pack with at least one confirmed request. (By confirming the date and time for the first lesson in the pack the tutor confirms the pack as a whole and coupons are automatically issued)
Cancelling individual requests in a pack
• If you wish to cancel a single lesson that belongs to a pack but not the whole pack, you can do so via the request page. In this case, the coupon used to book the lesson will either be refunded or collected, based on the following policy.
---
Before request is confirmed (fixed)
• Cancellation possible at any time without charge.
After request is confirmed (fixed)
•
More than 24 hours
before lesson start time.→ Cancellation is possible at any time.
•
Less than 24 hours
before lesson start time.→ The tutor may take a cancellation fee.
•
No-Show
→ The tutor may take a cancellation fee.
(Please check with the tutor for details.)
Tutor's profile

From:

In:

Yes
All lessons offered by this tutor
All Lessons
Japanese
Counseling
Available Times
---
※ Times are shown in Asia/Tokyo. They'll convert to your timezone when you log in.
Feedback (22)
***ki

聊天的過程老師能適時的修正發音和用字,也會給予各種課後自習的寶貴意見。

***ki

老師總是很有耐心聽和鼓勵學生說;不通順的地方也能用日語解䆁指導。:)

***ki

從輕鬆日常的聊天中也可以學習到很多不同的日語表達。可以非常愉快的學習日語。

***ki

雖然上課前都會緊張怕說不出正確的日文,但真的開始上課後,和老師對話又非常的愉快。就算有不會的地方,老師也很親切的講解。