LindaN
Conversation for Kids *No Feedback*
Pack of 10

Conversation for Kids *No Feedback*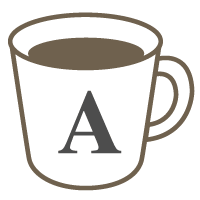 30min 10,500Баллы (1,050 Points per lesson)
Урок Skype
Enjoy a cheaper version of the class!

Учебные материалы
Гибкий график
Lesson Pack Details
This is a 10-lesson pack. You will be issued 9 "coupons" when the first request is confirmed. You will be able to use these coupons for subsequent requests in the pack. Please note that all requests related to this pack must be taken within 60 days of the confirmation date of the first request.
Подробности урока
Learning English can be fun!

In this cheaper version of the class, I will correct your child during class. However, to keep the price down, there is not a detailed feedback report provided in Cafetalk.

During this class, we can:
Use flashcards to review vocabulary
Basic conversation practice
Follow a textbook (Let's Go, Gogo Loves English, Side by Side, etc.)
Practice the letters of the alphabet
Describe pictures
Sing songs and play games in English
And much more!
These are just some ideas. The possibilities are endless! Remember this class can be customized for your child. Regardless of the activities we do in class, the goal is to help your child speak as much English as possible.

See you in class!
Порядок отмены урока Cafetalk
Cancellation of pack lessons
• 'Unstarted' lesson packs
(1)
can be cancelled any time. Used Points will be completely refunded. If a 'started' lesson pack
(2)
is cancelled, you will be refunded 50% of the price of the remaining lessons provided that the lessons are unrequested, unconfirmed or not within 24 hours of their scheduled start times.
(1) A lesson pack for which none of the requests have been confirmed by the tutor.
(2) A lesson pack with at least one confirmed request. (By confirming the date and time for the first lesson in the pack the tutor confirms the pack as a whole and coupons are automatically issued)
Cancelling individual requests in a pack
• If you wish to cancel a single lesson that belongs to a pack but not the whole pack, you can do so via the request page. In this case, the coupon used to book the lesson will either be refunded or collected, based on the following policy.
---
Перед подтверждением запроса
• Вы можете отменить в любое время.
После подтверждения запроса
•
Больше, чем за 24 часа
до начала урока→ Вы можете отменить в любое время.
•
За 24 часа
до начала урока→ Возможна комиссия за отмену урока.
•
No-Show
→ Возможна комиссия за отмену урока.
(первым делом свяжитесь с преподавателем, поскольку размер комиссии зависит от него.)
Профиль преподавателя


From:

In:

Yes
Available Times
| | | | | |
| --- | --- | --- | --- | --- |
| Tue | 06:00 | - | | 10:00 |
| Thu | 06:00 | - | | 10:00 |
| Fri | 06:00 | - | | 10:00 |
| Sat | 06:00 | - | | 11:00 |
| Sun | 06:00 | - | | 11:00 |
May change depending on week
Hello there! Welcome to Linda's Cafetalk Profile! I'm an American living in North Carolina, USA. I'm an English teacher with over 5 years of experience teaching children, teens and adults.My Edu...
Все уроки данного преподавателя
Доступное время
---
※ Время отображается в часовом поясе Азия/Токио. При входе в систему поменяется на ваше местное время.
Отзывы студентов
Отзывов пока нет.