Material
Original Material
Description

Why is writing important?
Writing is one of the most important exercises related to language learning and a very effective way to improve grammar, vocabulary, and communication; particularly when given the opportunity to have it corrected. It allows us to communicate with people from everywhere, as English is used by billions of people all around the world. Many books, manuals, newspapers, letters, emails, and informative publications are written in English every day. It is said that approximately half of the world's knowledge is written in English, therefore an inability to read and write English deprives us of that knowledge.


How long, how many and how often?
This lesson is designed to have you write a text of approximately 100 words in length on a topic provided before the lesson. 100 words isn't a lot, in fact, it's about the length of the previous paragraph above.
Subjects, content, style:
Topics may range from a variety of areas and styles, including academic/professional, a daily diary or journal entry, book report, movie review, short essay, presentation, email, etc.
What to expect:
The service I provide is to correct and/or edit the text you submit, providing native-speaker construction and expressions where necessary along with brief explanations regarding grammar, spelling, and usage.
This tutor's cancellation policy
Before request is confirmed (fixed)
• Cancellation possible at any time without charge.

After request is confirmed (fixed)
• Less than 12hours before lesson start time.→ 100% of price charged.
• Between 12-24hours before lesson start time.→ 50% of price charged.
• No-Show→ 100% of price charged.
Tutor's profile

From:

In:

Yes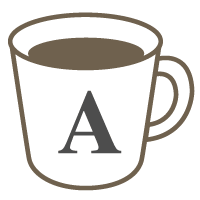 Available Times
| | | | | |
| --- | --- | --- | --- | --- |
| Mon | 17:00 | - | | 21:00 |
| Mon | 22:00 | - | Tue | 01:00 |
| Tue | 19:30 | - | | 21:00 |
| Tue | 23:00 | - | Wed | 01:00 |
| Wed | 17:00 | - | | 21:00 |
Greetings! Just a few words about me - having over 25 years of English teaching experience, I was born and raised on America's East Coast and spent half my life living, working and studyin...
All lessons offered by this tutor
Available Times
---
※ Times are shown in Asia/Tokyo. They'll convert to your timezone when you log in.
Feedback
No comments, not yet.