Pack of 3

Basic Grammar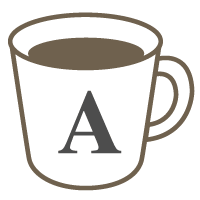 30min 2,500 Points (833 Points per lesson)
Skype Lesson
Learning grammar will help you learn English faster

Material
Flexible
Lesson Pack Details
This is a 3-lesson pack. You will be issued 2 "coupons" when the first request is confirmed. You will be able to use these coupons for subsequent requests in the pack. Please note that all requests related to this pack must be taken within 30 days of the confirmation date of the first request.
Description
Focused at young and new beginners, this lesson pack will cover nouns, verb, adjectives, interjections, adverbs, and some conjugation. With fun and interactive lessons, learning will be easy! We will move at your pace and make sure you understand the concept before moving on.
This tutor's cancellation policy
Cancellation of pack lessons
• 'Unstarted' lesson packs
(1)
can be cancelled any time. Used Points will be completely refunded. If a 'started' lesson pack
(2)
is cancelled, you will be refunded 50% of the price of the remaining lessons provided that the lessons are unrequested, unconfirmed or not within 24 hours of their scheduled start times.
(1) A lesson pack for which none of the requests have been confirmed by the tutor.
(2) A lesson pack with at least one confirmed request. (By confirming the date and time for the first lesson in the pack the tutor confirms the pack as a whole and coupons are automatically issued)
Cancelling individual requests in a pack
• If you wish to cancel a single lesson that belongs to a pack but not the whole pack, you can do so via the request page. In this case, the coupon used to book the lesson will either be refunded or collected, based on the following policy.
---
Before request is confirmed (fixed)
• Cancellation possible at any time without charge.
After request is confirmed (fixed)
• Less than
1hours
before lesson start time.→ Coupon will be consumed.
•
No-Show
→ Coupon will be consumed.
Tutor's profile

From:

In:

Yes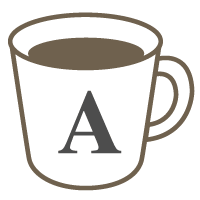 Available Times
| | | | | |
| --- | --- | --- | --- | --- |
| Mon | 19:30 | - | | 21:30 |
| Tue | 10:00 | - | | 11:30 |
| Wed | 07:00 | - | | 11:30 |
| Fri | 19:30 | - | | 22:00 |
| Sat | 07:00 | - | | 11:30 |
Hello! I'm a nursing student in New York. I love helping people, and I think that being a nurse and teaching others is a great way to do it! I like to work with children. I've tutored middle sch...
All lessons offered by this tutor
Available Times
---
※ Times are shown in Asia/Tokyo. They'll convert to your timezone when you log in.
Feedback (3)
***chan

リーディング・スピーキング・リスニングの練習がしっかりできて良かったです。ありがとうございました。

***chan

ニュース記事を読み、感想を述べ、質問に答えるレッスンでした。記事自体の単語は、比較的簡単であるため語彙力がない私でも読むのに苦労しなかったです。感想を述べたり、質問に答えるのは、文章を上手く作れないので苦戦していますが、とても良い練習になっていると思います。少しでも多く伝えたいことを表現できるように… more

***chan

文法に自信がなく、このレッスンを受講しました。しかし、私に必要なのは、語彙力とリスニング力の強化ということで、今後のレッスン内容を変更して頂きました。私のレベルに合わせ、柔軟にレッスン内容を変更して頂けて大変感謝しております。レッスン中は、聞き取れない場合が多々ありましたが、その都度ゆっくり言い直し… more