Claudia's Tutor Profile
Interview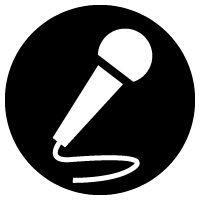 Q: You were an archaeologist!!What made you be an archaeologist? What particular area (or age) do you specialize in?
more→
Profile
Although I am German i grew up bilingually with English, as many friends of my parents did not speak German.
I am originally an archaeologist, but when I got married to a Japanese and moved to Japan in 1993 we opened a language school in Gunma. My husband was asked to go to Sri Lanka in 2006, so we gave up the language school and since then I teach English online.
I teach basically everything - from conversation to Business English, from discussions to test preparations. Over the years the majority of my students were preparing for tests, mainly TOEFL, IELTS, TOEIC and Eiken.
Cafetalk's cancellation policy
Before request is confirmed (fixed)
• Cancelation possible at any time without charge.
---
After request is confirmed (fixed)
• More than 24 hours before lesson start time.→ Cancellation is possible at any time.
• Less than 24 hours before lesson start time.→ The tutor may take a cancellation fee.
• No-Show→ The tutor may take a cancellation fee.
(Please check with the tutor for details.)
All lessons by this tutor
All Lessons
English
German
Feedback from students (

73

)
***umi_W

Vielen herzlichen Dank für Ihren Unterricht! Die Lehrerin kennt sich sehr gut mit der Dokken-Prüfung aus. Ich habe nur einen 20-minütigen Unterricht gemacht, da hat sie mir sehr konkrete Ratschläge gegeben. Es ist also sehr empfehlenswert für diejenige, die sich auf die mündliche Prüfung von Dokken vorbereiten möchte.

***i2248

ドイツ語の文法が頭の中でごちゃごちゃしており、何が分からないのかすら自分でよく分かっていないという状況でご迷惑をおかけしてしまったかと思うのですが、一つずつ質問に対して答えてくださり、モヤモヤしていた部分がクリアになりました。 ハツラツとした先生で授業もテンポよく進み、30分があっという間に終わってしまいました。 またスピーキングの練習や文法事項を確認したいときに受講したいと思います。

Start speaking in German

30 1,600

Aug 13, 2018

***se

Skype connection was not good. Sometimes audio was lost and video was frozen. Nevertherless, I liked Claudia's lesson. With her help, I could understand a story vey well. (Skype-Verbindung war nicht gut.Manchmal ging Audio verloren und Vido wurde eingefroren. Allerdings mochte ich Claudias unterricht. Mit ihrer Hilfe konnte ich eine Geschichte viel besser verstehen.

Lesen und besprechen

30 1,600

Jul 19, 2018

***alog

Claudia is an experienced teacher. We had lessons for A1 Fit in Deutsch exam preparation from her. I would like to thank her for her great support !

***ingin

気さくな先生です。

German Conversation course

30 Trial

Jun 6, 2018
Claudia
---
From:

In:

Category taught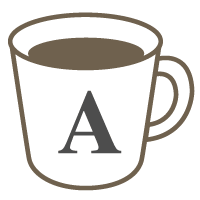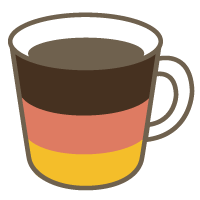 | | |
| --- | --- |
| German | Native |
| English | Native |
| Japanese | Fluent |
Less than 3 hours

1.8%

Last Login: 3 days ago