Laura Baker's Tutor Profile
Interview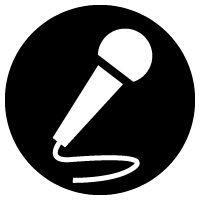 Q: What are you most careful of when you teach your students?
more→
This tutor is currently on leave or vacation.
Lesson requests can be made after Jun 3, 2019 13:00.
Profile
**Notice: I will be out of the office from May 18 - June 1. I will get back to you about your requests and messages when I return. See you online then! **

Hello! I am Laura from the United States.

A little about me:
I began teaching English in 2008 in Taipei, Taiwan.
I have more than eleven years of experience teaching adult conversation classes, Business English, and kindergarten English immersion classes.
I love to travel and have lived more than nine years abroad in France, Germany, Taiwan and Brazil.
I am passionate about learning languages. In my free time, I study Mandarin Chinese, French, Portuguese and German.
A little about our class:
Classes are built around your language goals.
We talk about topics you want to talk about.
You do most of the talking!
Mistakes are okay! They are part of the process, and show that you are trying something new.
Classes are fun and interesting!
Thank you for looking at my profile. I look forward to meeting you!
This tutor's cancellation policy
Before request is confirmed (fixed)
• Cancelation possible at any time without charge.
---
After request is confirmed (fixed)
• Less than 1hours before lesson start time.→ 100% of price charged.
• Between 1-24hours before lesson start time.→ 50% of price charged.
• No-Show→ 100% of price charged.
All lessons by this tutor
Feedback from students (

84

)
***iko

久しぶりにローラ先生のレッスンを受けましたが、やはりいい先生だなと実感しました。サインアップした時のメッセージもレッスン後のフィードバックも丁寧で、予習復習に役立ちます。レッスンでもこちらの言いたいことをよく汲み取ってくれて、楽しく話ができました。

25 Minute Video Discussion Class

25 1,500

May 17, 2019

***ple

とても丁寧に教えていただけます。 それでいて楽しくレッスンできました。ミスを正してくれるときもとても分かりやすく説明してくれます。とてもいい先生に出会えたと思います。

***vie.990922

Hi Laura, Thank you for your patience in every class, the class notes, suggestions, and coupon. I am sorry for being late to get on-line yesterday. And I am look forward to see you again. Sylvie

25 Minute Conversation Class

25 1,300

Jan 24, 2019

***a8177

老師待人親切也很專業!謝謝老師!

20 Minute Free Talk

20 1,000

Jan 11, 2019

***l.liu0826

親切的講師, 有問題會很細心地解說, 獲益匪淺!

25 Minute Conversation Class

25 1,300

Jul 27, 2018

Laura Baker
---
From:

In:

Category taught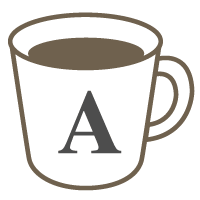 | | |
| --- | --- |
| English | Native |
| French | Fluent |
| Chinese | Proficient |
| Portuguese | Daily conversation |
| German | Daily conversation |
Within 1 day

0%

Last Login: 6 days ago