Listening Comprehension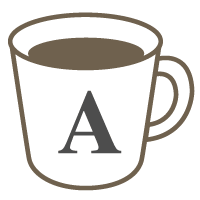 0分鐘 1,200點
無Skype
Are you looking to improve your listening skills? (25% Off Coupon Included)

教材
可商議
課程介紹
Listen & Improve

This lesson consists of 4 parts.

First

I will send you a personally recorded audio file. It will be from a recent news article or a passage from a book. The speed which I read will be at a natural, native-level pace.

Second

After listening, you will write a short summary of the passage. I will check your summary and your grammar and provide any corrections.

Third

Then, I will ask you 3 questions to check your comprehension. I'll let you know if you got the answers correct or not.

Fourth

I will provide you the actual text so that you can go back and read what you just listened to. You will then be able to repeat this lesson over and over on your own until you are able to understand all of it!

Fifth (optional)

We can talk about the passage in a 25-minute lesson. After completing the listening portion, if you ask I will give you a 25% off coupon for a 25-minute Daily Conversation lesson.

Who is this lesson for?

This lesson is great for anyone looking to improve their listening skills and listening comprehension. You will also be able to work on your writing and grammar skills. This lesson is great because you will always have the files to repeat the lesson over and over!





講師的取消政策
課程預約確定前
• 隨時可以取消。

課程預約確定後
• 課程開始時間的 12小時內 取消→ 將收取 100% 課程點數為取消費用。
• 缺席→ 將收取 100% 課程點數為取消費用。
課程可能的時段
---
※ 以上為日本時間。登入後將自動選換為您的時區時間。
學員的評價 (12則)
***py_camper_intheforest

What a wonderful teacher he is! i am sooooooooo lucky to meet this teacher right after I registered for cafetalk. His explanation about his lessons … more

***oi

Take this class if you want to improve English skills over all! This class does not require Skype connection, so I could have more time to think it ov… more

***ukun

リスニングがメインのレッスンですが、書くための文法を実際に書くことで学べます。教材用のCDが簡単すぎる人にも役立ちます。

***ukun

Thank you for answering my question. This training is very challenging and I'll continue this as well as your Skype lessons.

***chan

集中して何度も繰り返し聞こうと努力できる勉強法だと思います。 私のゴールに向けて続けようと思ってます。