Homestay with Greg in Venice, Florida
Greg R lives in a beach town called Venice in the state of Florida, widely known as a paradise state in the US. He is enjoying his resort life while putting his 25 years of teaching experience to use teaching English online. Florida boasts a wide variety of fun sites and attractions that'll ensure that you enjoy your stay to the fullest!



Please read this first:
In order to sign up for the homestay program you need to book a "Homestay Counseling" with Cafetalk first. Please click here:
*Book a FREE counseling*
Homestay with Greg in Venice, Florida
Venice, Florida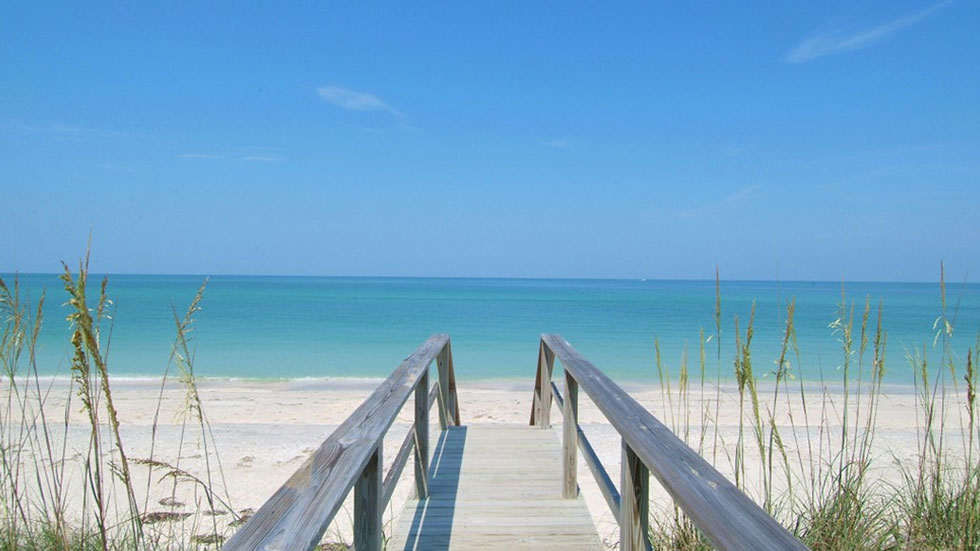 Who can participate in this program
Women (18 years and older)
Men (18 years and older)
Couples
Prerequisite: Must agree to take at least one pre-home stay lesson.
My City

Venice, the shark tooth capital of the world is known for its beautiful sandy white beaches. With a population of only 21,000 people, Venice has the feel of a small town, yet is close to all of the major Florida attractions.
Venice Beaches - 10 minutes
Disney World - 2 hours
Busch Gardens - 1 hour 20 minutes
Sea World - 2 hours
Ringling Museum - 40 minutes
Universal Studios - 2 hours
Mote Marine Laboratory & Aquarium - 45 minutes
Thomas Edison Winter Home - 1 hour
Sarasota Jungle Gardens - 40 minutes
Ellenton Premium Outlets Mall - 38 Minutes
My Neighborhood
I live in the Bay Indies Resort Community. Bay Indies is a +55 retirement community. What does that mean? Simply put, owners of Bay Indies homes must be over the age of 55. However, guests of all ages are always welcome. Twice named Community of the Year, Bay Indies has a variety of on-site activities such as billiards, shuffleboard, tennis courts, horseshoe pits and hot tubs, saunas and three sparkling swimming pools to keep you entertained.
Additionally, there is a two mile hiking path that circles the resort community. There is always something to do here.
About Me :)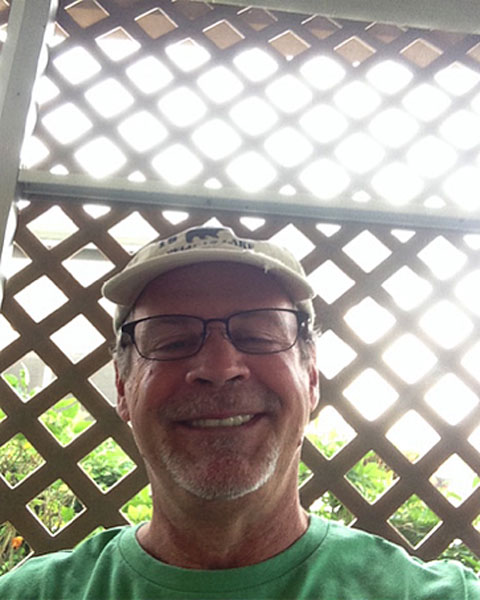 After teaching adult learners for twenty-five years in Minnesota, I decided to escape the cold and move to paradise, otherwise known as Florida. Last December 24th I loaded up my car - and a not very happy Mazi and moved to my new home.
It has taken me a little while to get organized, but now we are ready to invite you to spend some time in paradise. If you are interested in spending a few days or longer in paradise, please request my pre-home stay lesson.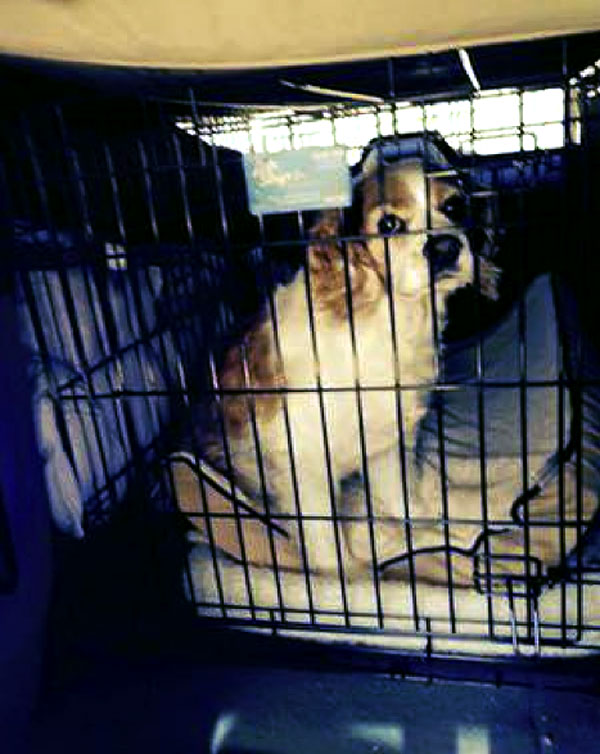 Map
Included in your stay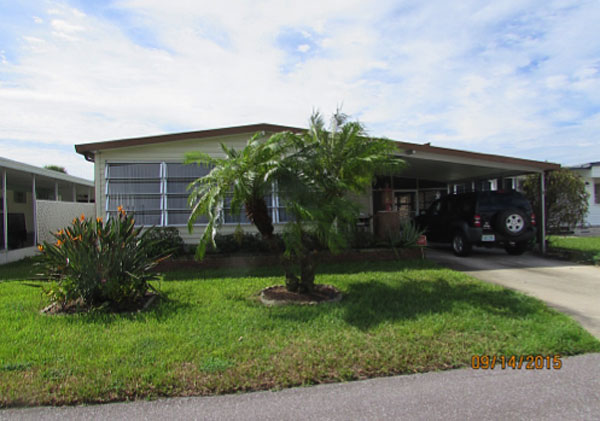 Private Bedroom with closet
Personal bathroom - across the hall from the bedroom
Bedroom linens and blankets.
Towels and all bathroom essentials
Use of kitchen, living room, sunroom, and screened in porch
All of the resort facilities
Free Wifi
Outdoor cooking grill
Washer/dryer
Morning coffee or tea and a light breakfast.
Shrimp Dinner at my favorite restaurant *with 7 night stay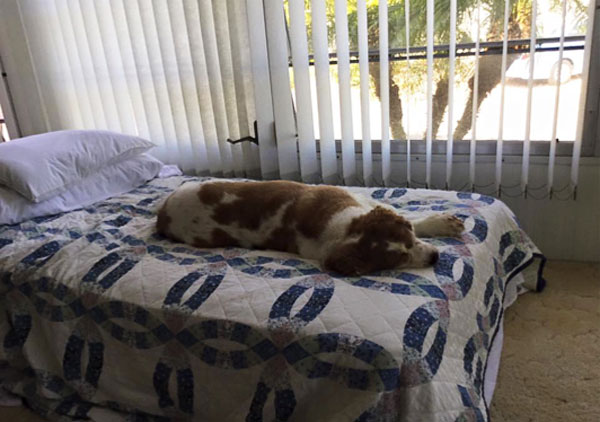 Mazi, your new best friend
Pricing (in points)
**Per night base price / Cafetalk points
7000 points per night for one person
10,000 points per night for two people
**Add-on Prices
Orlando Attractions - 3000 points plus admission ticket
Ft Myers & Tampa Attractions 2500 points plus admission ticket
Airport Pickup and Drop Off
* Tampa or Ft Myers - $4000 points
* Sarasota - 2500 Points
Beach Drop off and Pick Up 1000 points
Ellenton Premium Outlets Mall 2500 points
Yoga on the Beach 500 Points
Formal English Lesson - 1000 points per hour
(We will be practicing Conversational English throughout your stay)
Come with me as I run errands - always free!
Testimonials
Feedback from previous participants
I went on this homestay with my son and daughter, who are elementary school students. Greg went above and beyond in order to make this homestay the best experience possible for us.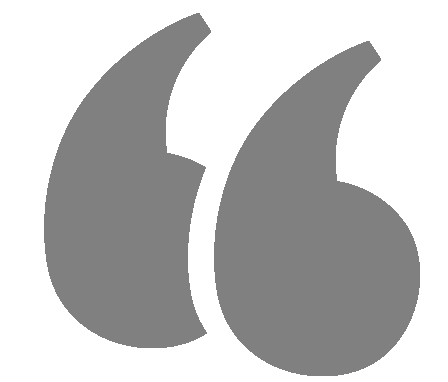 Student C
©copyright World travel background
page top