Pack of 10

Easy Chinese - Basics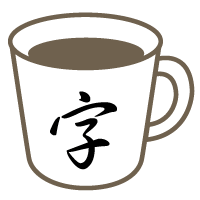 25min 4,000punti (400 Points per lesson)
Lezioni di prova
20min 200punti
Skype lezioni
Before your short trip to China, become able to listen and speak some must know phrases in Chinese.

Materiali
Da concordare
Lesson Pack Details
This is a 10-lesson pack. You will be issued 9 "coupons" when the first request is confirmed. You will be able to use these coupons for subsequent requests in the pack. Please note that all requests related to this pack must be taken within 90 days of the confirmation date of the first request.
Descrizioni
Both lessons of Easy Chinese (Basics and Slow but Steadily) cover the same topics.
In the Basics, you are expected to review by yourself outside of the lesson time. During the lesson, we focus on pronunciation practice and listening, in order to familiarize yourself with Chinese conversation. This lesson is for students who have a basic knowledge
in
Chinese language and students who cannot spend much time on every content we will cover.
In the Slow but Steadily, we go over the same contents multiple times. This lesson fits for students who have never learned Chinese before, and students who prefer spending time on every content we will cover.
We will start with the pinyin practice in both Basics and Slow but Steadily lessons. You can take my trial lesson to decide which one is your better fit.
Cafetalk Translation July 2018
Modalità di cancellazione di questo tutor
Cancellation of pack lessons
• 'Unstarted' lesson packs
(1)
can be cancelled any time. Used Points will be completely refunded. If a 'started' lesson pack
(2)
is cancelled, you will be refunded 50% of the price of the remaining lessons provided that the lessons are unrequested, unconfirmed or not within 24 hours of their scheduled start times.
(1) A lesson pack for which none of the requests have been confirmed by the tutor.
(2) A lesson pack with at least one confirmed request. (By confirming the date and time for the first lesson in the pack the tutor confirms the pack as a whole and coupons are automatically issued)
Cancelling individual requests in a pack
• If you wish to cancel a single lesson that belongs to a pack but not the whole pack, you can do so via the request page. In this case, the coupon used to book the lesson will either be refunded or collected, based on the following policy.
---
Prima che la richiesta sia confermata (fissata)
• La cancellazione è possibile in qualsiasi momento.
Dopo che la richiesta sia stata confermata (fissata)
• Meno di
12ore
prima dell'inizio della lezione.→ Coupon will be consumed.
•
No-Show
→ Coupon will be consumed.
Profilo
From:

In:

445

Lessons

104

I suoi studenti
Sì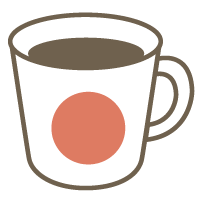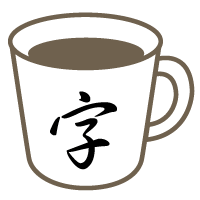 Orari disponibili
| | | | | |
| --- | --- | --- | --- | --- |
| Mar | 19:00 | - | | 21:00 |
| Ven | 19:00 | - | | 21:00 |
Hello! I am KEIKO. I have been living in China for 5 years. I first started teaching the Japanese language in Chinese in order to practice my Chinese speaking. Then I started enjoying it more than a...
Lezioni
tutte le lezioni
Giapponese
Cinese
Orari disponibili
---
* Gli orari visualizzati fanno riferimento all'orario giapponese Asia/Tokyo. Dopo il login verrà visualizzato l'orario da te impostato.
Feedback (9)
***ade.ohyama

今回からパックのレッスンをお願いしました。一つ一つしっかり発音のコツなども含めて教えて頂けるので、自主学習では腑に落ちなかったところも納得できます。自主学習のおすすめ方法なども実践してみたいと思います。ありがとうございました!

***rin

10回のレッスンやさしく教えてくださりありがとうございました。これからも少しずつ頑張ります!

***kochan

今回は発音にフォーカスしてレッスンして頂きました。 良いところは褒めて下さり、改善が必要な部分はしっかりと指摘して教えて下さったので重点的に練習できとても助かりました。熱意のある質の高いレッスンにとても感謝しています。 非常感谢。

***kochan

今回はわたしが練習したい表現をリクエストしました。 予想される反応をいくつか考えて下さり、それらを組み合わせて会話の練習をすることができました。 レッスン後には会話の内容を中国語、日本語、拼音で送って下さったのでとても助かりました。 頑張って練習したいと思います。いつも熱心なレッスンに感謝して… more