keikosensei
Learn Japanese in Chinese - Business Manner
Pack of 5

Learn Japanese in Chinese - Business Manner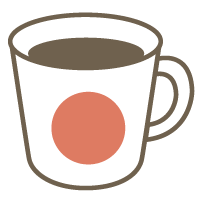 45min 6,000punti (1,200 Points per lesson)
Lezioni di prova
20min 200punti
Skype lezioni
This lesson helps students, who want to get a part-time or full-time job in Japan. You will have a better understanding of Japanese culture after you take this lesson.

Materiali
Da concordare
Lesson Pack Details
This is a 5-lesson pack. You will be issued 4 "coupons" when the first request is confirmed. You will be able to use these coupons for subsequent requests in the pack. Please note that all requests related to this pack must be taken within 90 days of the confirmation date of the first request.
Descrizioni
This is a 5-lesson pack. We will learn Japanese greetings, what you must know when you eat out with your Japanese co-workers, how to communicate with co-workers in the office, and so on.
Cafetalk Translation August 2018
Modalità di cancellazione di questo tutor
Cancellation of pack lessons
• 'Unstarted' lesson packs
(1)
can be cancelled any time. Used Points will be completely refunded. If a 'started' lesson pack
(2)
is cancelled, you will be refunded 50% of the price of the remaining lessons provided that the lessons are unrequested, unconfirmed or not within 24 hours of their scheduled start times.
(1) A lesson pack for which none of the requests have been confirmed by the tutor.
(2) A lesson pack with at least one confirmed request. (By confirming the date and time for the first lesson in the pack the tutor confirms the pack as a whole and coupons are automatically issued)
Cancelling individual requests in a pack
• If you wish to cancel a single lesson that belongs to a pack but not the whole pack, you can do so via the request page. In this case, the coupon used to book the lesson will either be refunded or collected, based on the following policy.
---
Prima che la richiesta sia confermata (fissata)
• La cancellazione è possibile in qualsiasi momento.
Dopo che la richiesta sia stata confermata (fissata)
• Meno di
12ore
prima dell'inizio della lezione.→ Coupon will be consumed.
•
No-Show
→ Coupon will be consumed.
Profilo

From:

In:

526

Lessons

105

I suoi studenti
Sì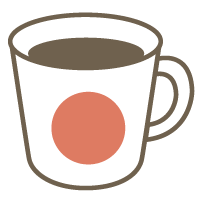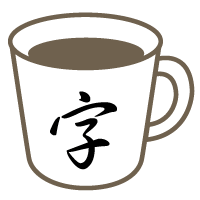 Orari disponibili
| | | | | |
| --- | --- | --- | --- | --- |
| Mar | 19:00 | - | | 21:00 |
| Ven | 19:00 | - | | 21:00 |
Hello! I am KEIKO. I have been living in China for 5 years. I first started teaching the Japanese language in Chinese in order to practice my Chinese speaking. Then I started enjoying it more ...
Lezioni
tutte le lezioni
Giapponese
Cinese
Orari disponibili
---
* Gli orari visualizzati fanno riferimento all'orario giapponese Asia/Tokyo. Dopo il login verrà visualizzato l'orario da te impostato.
Feedback (5)
***ela31117

感謝老師糾正我的發音,讓我可以學到許多自己沒有注意到的發音要點。

***ela31117

今日、たくさんビジネスマナーを学びました。 ありがとうございました。

***ela31117

先生、詳しい説明をしていただいてありがとうございました。