Gabi
50min lesson pack - Pick any lesson!
Pack of 5

50min lesson pack - Pick any lesson!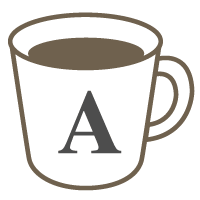 50min 9,000punti (1,800 Points per lesson)
Lezioni di prova
10min 0punti
Skype lezioni
Choose any of my 50min lessons and save!

Materiali
Da concordare
Lesson Pack Details
This is a 5-lesson pack. You will be issued 4 "coupons" when the first request is confirmed. You will be able to use these coupons for subsequent requests in the pack. Please note that all requests related to this pack must be taken within 60 days of the confirmation date of the first request.
Descrizioni
Since some students requested it, I've decided to offer this new lesson package. It'll allow you so save up some money, and it allows me to give out more lesson time to you :)
It works for all languages I teach, all contents, basically, I am offering you 5x50min that you can use as you please. As you book the lesson, make sure you mention to me what you want to work on in the message.
I recommend you first have a free trial lesson with me before booking this package, so I know what to prepare for our first lesson.
Modalità di cancellazione di questo tutor
Cancellation of pack lessons
• 'Unstarted' lesson packs
(1)
can be cancelled any time. Used Points will be completely refunded. If a 'started' lesson pack
(2)
is cancelled, you will be refunded 50% of the price of the remaining lessons provided that the lessons are unrequested, unconfirmed or not within 24 hours of their scheduled start times.
(1) A lesson pack for which none of the requests have been confirmed by the tutor.
(2) A lesson pack with at least one confirmed request. (By confirming the date and time for the first lesson in the pack the tutor confirms the pack as a whole and coupons are automatically issued)
Cancelling individual requests in a pack
• If you wish to cancel a single lesson that belongs to a pack but not the whole pack, you can do so via the request page. In this case, the coupon used to book the lesson will either be refunded or collected, based on the following policy.
---
Prima che la richiesta sia confermata (fissata)
• La cancellazione è possibile in qualsiasi momento.
Dopo che la richiesta sia stata confermata (fissata)
• Meno di
24ore
prima dell'inizio della lezione.→ Coupon will be consumed.
•
No-Show
→ Coupon will be consumed.
Profilo

From:

In:

1152

Lessons

326

I suoi studenti
Sì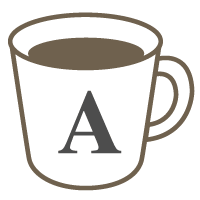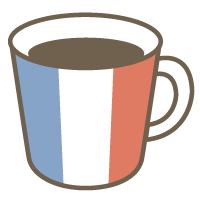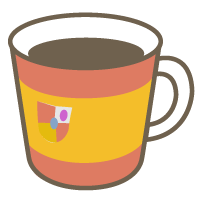 Orari disponibili
| | | | | |
| --- | --- | --- | --- | --- |
| Lun | 20:00 | - | Mar | 13:00 |
| Mar | 20:00 | - | Mer | 13:00 |
| Mer | 20:00 | - | Gio | 13:00 |
| Gio | 20:00 | - | Ven | 13:00 |
| Ven | 20:00 | - | Sab | 13:00 |
May change depending on week
Hello! My name is Gabi and I'm French Canadian.I am here to help you learn languages faster and with fun.ABOUT MEI studied in musical theatre, and later in Modern Languages (Spanish and German...
Lezioni
tutte le lezioni
Inglese
Francese
Spagnolo
Orari disponibili
---
* Gli orari visualizzati fanno riferimento all'orario giapponese Asia/Tokyo. Dopo il login verrà visualizzato l'orario da te impostato.
Feedback (4)
***urin3

新たに私が希望したシットコムを題材にレッスンしてくださり、楽しく受けています。ドラマが変わると会話もガラッと変わって面白いです。こちらのPCの調子が悪く、先生の画像は見れたのですが、私が写らなかったのですが、しっかり対応してくださいました。

***urin3

ドラマの中のジョークやイディオムの意味を教えてくれて、会話やリスニングだけでない文化のようなものや背景まで知れて本当に楽しいです。ドラマはDVDで何度も見ていますが、字幕では聞き取れなかった事も沢山あり、何倍も楽しく勉強出来ると思います!

***urin3

毎回、楽しく受けています。調べても分からなかった単語やフレーズの意味、間違えたフレーズをフィードバックしてくださり、レッスン後も改めて確認できて助かります。ドラマの会話は難しいですが、教科書でない会話の勉強はとても楽しいです!

***hiaT

It's really a pleasure to learn different cultures and their interesting cuisines, way of livings, etc. with the teacher.