Gabi
Apprenez le français tout en musique!

Materiali
Da concordare
Descrizioni
FIRST LESSON WITH ME? TAKE THE FREE TRIAL SO WE CAN TALK AND I CAN MAKE A LESSON PLAN

Ever wondered what your favorite song meant?
Or wished to discover new music in the language you're learning?
This is the lesson for you!

PREPARATION
Choose a song, or tell me what style you enjoy so I can suggest one
Tip: Choose a song that has some content in the lyrics (Not Baby, baby, oooh) if you want to get the most out of your lesson.

Listen to the song, first without the lyrics, and try to understand the general idea.
Listen to the song again, with the lyrics, and write down anything you do not quite understand, or question you may have.

LESSON

10 min: General talk
Why did you choose this song?
Do you know any other song by that artist?
What do you think is the general message of the song?

10 min: Activity
Listen to the song and fill in the gaps (NO CHEATING!)

20 min: Specific Learning
Learn or revise a notion necessary to understanding the song
Ex: Use of conditonal, compound verbs, idioms, wordplay, historical/social context, etc.

10 min: Karaoke together!
Now that you fully understand the lyrics, let's sing them together and have some fun with pronounciation!
No performance pressure here, we are just having fun to apply what you learned, and if you prefer not to, this step is not mandatory.
Modalità di cancellazione di questo tutor
Prima che la richiesta sia confermata (fissata)
• La cancellazione è possibile in qualsiasi momento.

Dopo che la richiesta sia stata confermata (fissata)
• Meno di 6ore prima dell'inizio della lezione.→ il 100% del costo viene addebitato.
• Tra 6-24ore prima dell'inizio della lezione.→ il 50% del costo viene addebitato.
• No-Show→ il 100% del costo viene addebitato.
Profilo

From:

In:

1053

Lessons

308

I suoi studenti
Sì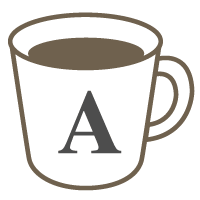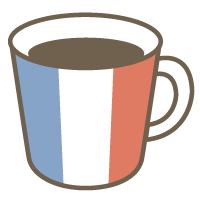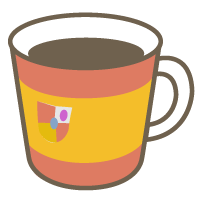 Orari disponibili
| | | | | |
| --- | --- | --- | --- | --- |
| Lun | 19:00 | - | | 20:30 |
| Mar | 08:00 | - | | 12:00 |
| Mar | 19:00 | - | | 20:30 |
| Mer | 19:00 | - | | 20:30 |
| Gio | 19:00 | - | | 20:30 |
May change depending on week
Hello! My name is Gabi and I'm French Canadian.I am here to help you learn languages faster and with fun.ABOUT MEI studied in musical theatre, and later in Modern Languages (Spanish and German...
Lezioni
tutte le lezioni
Inglese
Francese
Spagnolo
Orari disponibili
---
* Gli orari visualizzati fanno riferimento all'orario giapponese Asia/Tokyo. Dopo il login verrà visualizzato l'orario da te impostato.
Feedback
Nessun feedback inserito.