"Teachers and Students All Over the World Connect Through Cafetalk's Online Lessons" on Yahoo! News.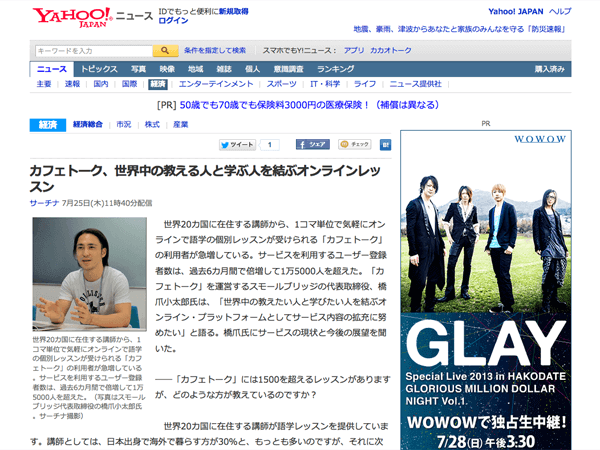 Excerpt from the article

I think one of our biggest strengths is being able to provide lessons that match the students' goals because there are instructors from all different backgrounds. "Let the world spice up your life" is our motto, and we want to keep that in mind while making Cafetalk a place where many people come together.
See the entire article here (Japanese only)
Yahoo! News(http://headlines.yahoo.co.jp/hl?a=20130725-00000024-scn-bus_all)
Searchina(http://news.searchina.ne.jp/disp.cgi?y=2013&d=0725&f=business_0725_041.shtml)