Umi
Japanese Grammar Lesson for Beginners
Japanese Grammar Lesson for Beginners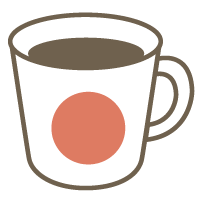 50min 1,400Баллы
Урок Skype
We will choose 5 or 6 grammar points to go over during each lesson and learn how to use them in conversation. You will memorize new words and learn how to use them. It is very important to learn grammar in order to be able to express yourself well.

Учебные материалы
Гибкий график
Подробности урока
This is a lesson for beginners

We can use "Minna no Nihongo" or "Genki" textbooks

If you make any mistakes during our conversation (vocabulary or grammar), I will type the corrections in the Skype chat box

After the lesson I will send you a feedback
Cafetalk Translation - 7/2017
Политика отмены уроков преподавателем
Перед подтверждением запроса
• Вы можете отменить в любое время.

После подтверждения запроса
• Менее 6 часа(ов) до начала урока→ Комиссия составит 100% от стоимости.
• No-Show→ Комиссия составит 100% от стоимости.
Профиль преподавателя

From:

In:

4744

Lessons

726

Students
Yes
Все уроки данного преподавателя
Доступное время
---
※ Время отображается в часовом поясе Азия/Токио. При входе в систему поменяется на ваше местное время.
Отзывы студентов (118)
***nYC

文法課程會有相近文法的比較,也能練習許多口說與造句

Среда, 27 Май 2020 r. 05:16

***nYC

相似的文法會仔細比較,還有造句練習,以及老師豐富的課後回饋,下課後還可以好好複習

Среда, 20 Май 2020 r. 04:22

***nf

Even though I managed to come a little late, Umi-san was very helpful and understanding. In the lesson, we repeated some of the Genki things and progr… more

Пятница, 10 Апрель 2020 r. 06:34

***nf

The lesson was great even though I had forgotten it but fortunately had Skype on the phone. Umi-san was very kind and asked me a lot of questions to g… more

Пятница, 3 Апрель 2020 r. 12:57

***isar

As always with Umi-sensei, I learned new expressions and ways how to use certain words and grammar in spoken Japanese. ありがとうございました!

Понедельник, 27 Январь 2020 r. 01:06