【Piano Lessons for Experienced Players, standard-type】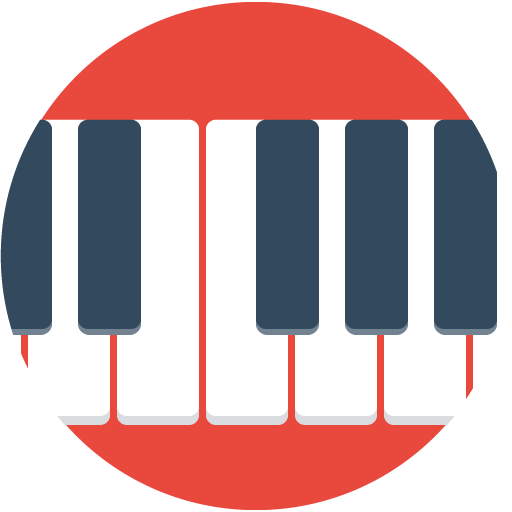 45min 2,900Баллы
Есть пробный урок
20min 1000Баллы
Урок Skype
If you want to take some drop in piano lessons or master a new song, start here!

Учебные материалы
Гибкий график
Подробности урока
We recommend taking these lessons at least twice a month for the best results. If you plan on doing so, please let us know beforehand and we will issue you a coupon for the second lesson onwards.

Did you learn piano as a child? Regret quitting? Now's your chance to start playing again!

※To read student reporter Kanon's blog about our lessons, please click here (Japanese Only)
※To read student reporter Soramin's blog about our lessons, please click here (Japanese Only)

We specialize in classical music, but can accomodate any genre.
If you would like to take lessons in a genre that is not classical, please send sheet music beforehand so that the lesson runs more smoothly.
Please note that this lesson may range from about 40 minutes to a maximum of 50 minutes long (if there is more than one student, we can also contact you from another account).
You will need to provide your own sheet music. Please take a look at the items below before making a request.
・Is the student a child or a general user? ※if the student is a child, please include age and grade
・Piano experience (ex. complete beginner, learned in elementary school)
・Musical selection for the first lesson (for students who have already been learning piano)
※I may ask you send a PDF or photo of the sheet music beforehand

※When making a request, please list as many time slots as you can (our schedules are limited so please request lessons as early as possible).
※We update our availabilities as frequently as we can, but it is still possible to make a request outside of the timetable. If you would like to request an alternate time, please contact us.

※Please understand that detailed finger movements might appear blurry depending on your computer and connection (please check during the trial lesson).


English Translation: 12/11/2014 - The Cafetalk Team
Use of copyrighted material during lessons
Please note that copyright protected music can not be used during this lesson.
Политика отмены уроков преподавателем
Перед подтверждением запроса
• Вы можете отменить в любое время.

После подтверждения запроса
• Менее 24 часа(ов) до начала урока→ Комиссия составит 100% от стоимости.
• Менее 24-48 часа(ов) до начала урока→ Комиссия составит 50% от стоимости.
• No-Show→ Комиссия составит 100% от стоимости.
Профиль преподавателя

From:

In:

1533

Lessons

182

Students
Yes
Available Times
See Detailed Schedule
Thank you so much everyone!Thanks to you we have received the Good Feedback Award for Cafetalk's Summer 2014 Awesome Lesson Awards. We are so honored and happy to have been named Ca...
Все уроки данного преподавателя
Доступное время
---
※ Время отображается в часовом поясе Азия/Токио. При входе в систему поменяется на ваше местное время.
Отзывы студентов (9)
***lyMatty

たくさんの生徒さんを見ていらした経験のある先生のようで、詳しく色々と説明していただきました。 同じ曲でも、色々楽譜があるので、その違いなども教えてもらえて勉強になりました。 また、今の曲の次に弾く曲について、アドバイスと楽譜もPDFで送ってくださり、練習の励みに なりそうです。大人の方で先生の… more

Среда, 13 Сентябрь 2017 r. 14:03

***na

体験レッスンを受講しました。 とても穏やかで優しく丁寧な先生です。 短い時間でしたが、私が苦手とするところをすべて見抜いておられ、その練習方法を丁寧に教えてくださいました。 また受講したいと思います。どうもありがとうございました。

Вторник, 27 Декабрь 2016 r. 10:20

***ori

久しぶりのレッスンでした。独学ではくじけそうな曲ですが、伊藤先生と一緒なら頑張れそうです。またよろしくお願い致します。

Понедельник, 31 Октябрь 2016 r. 10:21

***a.h

ラ・カンパネラを教えていただきましたが、ひとつひとつの音を丁寧に教えてくださり、どうやったら弾きやすいかなども教えてくださりとても勉強になりました。優しく丁寧に教えてくださるので、どのレベルの方でもその方にあった教え方をしてくださると思います。

Понедельник, 14 Декабрь 2015 r. 16:51

***ki

熱意あふれる素晴らしい先生です。体験レッスンでは、私ひとりでは分からなかった部分の楽譜の読み方(リズムのとり方)を、とても分かりやすく教えていただきました。また、子どもが音大受験を考えているので、親としての心構えについても、ご相談にのっていただきました。内容の濃い体験レッスンでした。私の方は、四十代… more

Среда, 5 Ноябрь 2014 r. 06:00