Eve M.
*2015 AWARD* Parlons français ensemble!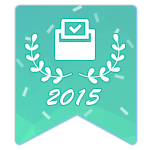 *2015 AWARD* Parlons français ensemble!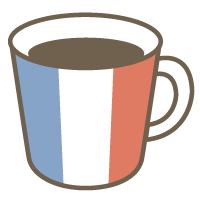 30min 1,400Баллы
Урок Skype
Would you like to learn or improve your French? These lessons are for beginners or intermediate students.

Учебные материалы
Гибкий график
Подробности урока
I will make you familiar with the everyday language by using dialogues with a wide vocabulary and I will explain the more complex points of grammar during each lesson. As you proceed, you will gradually understand the basic constructions of the language.

For those of you who already have a thourough knowledge of French, I offer conversation classes with topics, vocabulary and grammar according to your needs. I hope you will enjoy my French lessons! For more information, please check out my profile and the "9 reasons that make me a good teacher".

No preparation is needed before attending a class. At the end of each class, I often send a document or detailed review as a feedback. You can prepare of course for the next class by reviewing what we have seen in the previous one, listening to and/or repeating the sentences we have seen.

In case you have taken this class and liked it, please don't hesitate and leave a comment through the Cafetalk feedback. Much appreciated!
Политика отмены уроков преподавателем
Перед подтверждением запроса
• Вы можете отменить в любое время.

После подтверждения запроса
• Менее 12 часа(ов) до начала урока→ Комиссия составит 100% от стоимости.
• No-Show→ Комиссия составит 100% от стоимости.
Профиль преподавателя

From:

In:

Yes
Available Times
| | | | | |
| --- | --- | --- | --- | --- |
| Mon | 19:30 | - | | 20:00 |
| Mon | 20:30 | - | | 21:00 |
| Mon | 20:00 | - | | 20:30 |
| Mon | 21:00 | - | | 21:30 |
| Tue | 19:30 | - | | 20:00 |
Hi-hallo-bonjour-hola! My name is Eve. I'm a professional teacher from Belgium!I'm native Dutch but I'm also full professional in English, French and Spanish. I also speak German. I am passionate abo...
Все уроки данного преподавателя
All Lessons
Английский
Испанский
Французский
Dutch
Немецний
Другие языки
Доступное время
---
※ Время отображается в часовом поясе Азия/Токио. При входе в систему поменяется на ваше местное время.
Отзывы студентов (25)
***o2015

レッスン中はもちろん、レッスン後のフォローも丁寧で、とても勉強になります。 また継続して受講したいと思います。

Пятница, 1 Апрель 2016 r. 13:23

***okubo

Je suis tellement contente de son cours de la langue francaise!(^_^)v

Среда, 25 Ноябрь 2015 r. 12:56

***o2015

30分という短い時間ですが、いつも充実した内容で楽しくレッスンできます。 今後も継続して受講したいと思います!

Среда, 7 Октябрь 2015 r. 14:45

***o_001

今回はお互いの好きな音楽から話が展開していきました。とても楽しかったです。レッスン終了後のフォローもしっかりしているのでモチベーションが上がります。

Среда, 9 Сентябрь 2015 r. 14:58

***o2015

いつも楽しくレッスンできます。 また、とても丁寧なフィードバックをいただけるので、復習するのにとても助かっています。 次のレッスンも楽しみです!

Среда, 9 Сентябрь 2015 r. 11:35