Pon
Beginner, Intermediate Chinese Lessons (25 min x 8)
Pack of 8

Beginner, Intermediate Chinese Lessons (25 min x 8)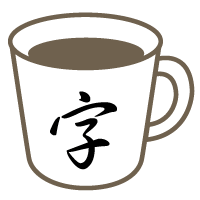 25min 11,500Баллы (1,438 Points per lesson)
Урок Skype
Improve your skills through these continuous lessons! This is a discount package for eight 25 minute lessons. Study systematically!

Учебные материалы
Гибкий график
Lesson Pack Details
This is a 8-lesson pack. You will be issued 7 "coupons" when the first request is confirmed. You will be able to use these coupons for subsequent requests in the pack. Please note that all requests related to this pack must be taken within 90 days of the confirmation date of the first request.
Подробности урока
■Lesson Details
This package is good for eight 25 minute lessons per month.

When you make the request, please tell me which course you would like to take out of the "eligible courses" list below.

■Eligible Courses
This discount package is applicable for the following courses:

Free Talk in Chinese - 25 min
Reading Comprehension Through Chinese News - 25 min

1. Listening Comprehension - 25 min
2. Speak Like a Chinese Person! - 25 min
3. Chinese For Beginners I and II (With Original Textbook) - 25 min
4. Beginner Chinese Grammar (Develop True Skills) - 25 min
5. Reading Out Loud in Chinese - 25 min
6. Short Term Spoken Chinese: Threshold (Book 1 and 2) - 25 min
7. Short Term Spoken Chinese: Elementary - 25 min
8. Conversational Chinese 301 (Book 1, Book 2) - 25 min

■Please Note
Please book here for your first lesson. After the first lesson is complete, I will issue you 7 100% off coupons. Please use these coupons to book the rest of your lessons.

Please contact me when our schedules don't match. I will try my best to adjust my schedule.

Building up a good base is very important when it comes to learning languages. Let's work hard together!

Translation: 4/2015 - The Cafetalk Team
Политика отмены уроков преподавателем
Cancellation of pack lessons
• 'Unstarted' lesson packs
(1)
can be cancelled any time. Used Points will be completely refunded. If a 'started' lesson pack
(2)
is cancelled, you will be refunded 50% of the price of the remaining lessons provided that the lessons are unrequested, unconfirmed or not within 24 hours of their scheduled start times.
(1) A lesson pack for which none of the requests have been confirmed by the tutor.
(2) A lesson pack with at least one confirmed request. (By confirming the date and time for the first lesson in the pack the tutor confirms the pack as a whole and coupons are automatically issued)
Cancelling individual requests in a pack
• If you wish to cancel a single lesson that belongs to a pack but not the whole pack, you can do so via the request page. In this case, the coupon used to book the lesson will either be refunded or collected, based on the following policy.
---
Перед подтверждением запроса
• Вы можете отменить в любое время.
После подтверждения запроса
•
Менее 12 часа(ов)
до начала урока→ Coupon will be consumed.
•
No-Show
→ Coupon will be consumed.
Профиль преподавателя

From:

In:

5539

Lessons

494

Students
Yes
Available Times
| | | | | |
| --- | --- | --- | --- | --- |
| Tue | 09:00 | - | | 12:30 |
| Tue | 13:30 | - | | 16:30 |
| Thu | 09:00 | - | | 12:30 |
| Thu | 13:30 | - | | 16:30 |
| Fri | 13:30 | - | | 16:30 |
May change depending on week
Hello everyone~!My name is Pon and I teach Chinese . I have 10 years of experience teaching Chinese in Tokyo. I currently live in Tokyo and teach at a Chinese language school in the heart of the city...
Все уроки данного преподавателя
Доступное время
---
※ Время отображается в часовом поясе Азия/Токио. При входе в систему поменяется на ваше местное время.
Отзывы студентов (17)
***okicpaoffice

とてもわかりやすく、丁寧に教えていただきました。 今まで中国語のレッスンを受けてきましたが、一番上達できた気がします。 ありがとうございました。

Понедельник, 24 Февраль 2020 r. 01:22

***nkyonkyon

いつも 丁寧なフィードバックを くださり、ありがたいです。 レッスン中は どうしても 発話に 必死で 他に 気が 回らないのですが、後で 見直す時に すごく 役に 立ちます。教え方は もちろん、PON先生は とっても きれいな方なので、同じ 女性ですが、なんとなく テンション上がります(笑)まだ … more

Суббота, 16 Декабрь 2017 r. 11:12

***nkyonkyon

あっという間の25分でした。 もっと 予習 復習を すればいいのですが・・なかなか 難しく・・ でも、諦めずに ちょっとずつ 勉強して 数年後に やって来てよかった!と 思える自分に なりたいです。 先生 よろしく お願いします。

Понедельник, 27 Ноябрь 2017 r. 14:00

***nkyonkyon

きょうも ありがとうございました。褒めてくださるので、すごく やる気が でます。変な言い方ですが、先生の教え方のリズムというか 流れが とても いいので こちらも 発話!発話!と 間違いを 恐れず 小学生?のような気持ちで のぞめます。次回も がんばります。 

Среда, 22 Ноябрь 2017 r. 04:17

***nkyonkyon

PON先生のレッスンだから そうなのか?(いえ、きっと そうです!!)全然 分からない中国語が なんだか おもしろく 感じています。仕事に 必要な訳でも 将来 絶対に 必要という訳でも ないですが、勉強する楽しみ!が できました。 まだまだ 自信が なく 8回パックを 順調に 受講できる自信が な… more

Вторник, 14 Ноябрь 2017 r. 06:32