Pack of 10

Kids Lesson Pack (10 Lessons)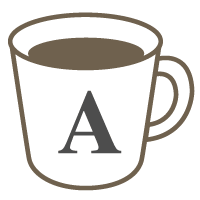 25min 13,500Баллы (1,350 Points per lesson)
Урок Skype
Save on kids classes!

Учебные материалы
Оригинальный учебный материал
Lesson Pack Details
This is a 10-lesson pack. You will be issued 9 "coupons" when the first request is confirmed. You will be able to use these coupons for subsequent requests in the pack. Please note that all requests related to this pack must be taken within 77 days of the confirmation date of the first request.
Подробности урока
Save on kids classes! (11% off!)

This lesson pack is valid for the following classes: Rhys Sensei's Super Fun Kodomo Eikaiwa, Describing Pictures for Kids, Reading Short Stories for Kids.

The coupons will be vaild for 77 days.

Students can use this lesson pack for 10 kids lessons. You can take all 10 lessons in a row or spread them out over a 70 day period.

Students must clearly indicate which class they would like to book upon reservation.

Please note that a refund is not possible once the first lesson has been completed.

In addition, please note that classes do not come with lesson review.
Политика отмены уроков преподавателем
Cancellation of pack lessons
• 'Unstarted' lesson packs
(1)
can be cancelled any time. Used Points will be completely refunded. If a 'started' lesson pack
(2)
is cancelled, you will be refunded 50% of the price of the remaining lessons provided that the lessons are unrequested, unconfirmed or not within 24 hours of their scheduled start times.
(1) A lesson pack for which none of the requests have been confirmed by the tutor.
(2) A lesson pack with at least one confirmed request. (By confirming the date and time for the first lesson in the pack the tutor confirms the pack as a whole and coupons are automatically issued)
Cancelling individual requests in a pack
• If you wish to cancel a single lesson that belongs to a pack but not the whole pack, you can do so via the request page. In this case, the coupon used to book the lesson will either be refunded or collected, based on the following policy.
---
Перед подтверждением запроса
• Вы можете отменить в любое время.
После подтверждения запроса
•
Менее 24 часа(ов)
до начала урока→ Coupon will be consumed.
•
No-Show
→ Coupon will be consumed.
Профиль преподавателя

From:

In:

12496

Lessons

1201

Students
Yes
Available Times
| | | | | |
| --- | --- | --- | --- | --- |
| Mon | 19:00 | - | Tue | 01:00 |
| Tue | 06:30 | - | | 11:00 |
| Tue | 19:00 | - | Wed | 01:00 |
| Wed | 06:30 | - | | 11:00 |
| Wed | 19:00 | - | Thu | 01:00 |
May change depending on week
Hello everyone! My name is Rhys and I am from Canada. Thank you for taking the time to look at my profile! A little bit about me...I was born and raised in a small city about an hour aw...
Все уроки данного преподавателя
All Lessons
Английский
Хобби
Доступное время
---
※ Время отображается в часовом поясе Азия/Токио. При входе в систему поменяется на ваше местное время.
Отзывы студентов (48)
***ame

本日もありがとうございました!はじめスカイプがうまく繋がらなかったようで、すみませんでした。いつもレッスン楽しんでいます。今後もよろしくお願いいたします!

Четверг, 6 Август 2020 r. 02:09

Cafetalk (* Автоматически сгенерированные отзывы)

Этот преподаватель не явился на урок

Пятница, 12 Июнь 2020 r. 10:40

***i

兄妹で少しだけ英語のスキルが違いますが、その子の性格、スキルにあわせてレッスンを進めてくれます。とても楽しんでレッスンを受けてもらっています。

Воскресенье, 31 Май 2020 r. 15:00

***i

いつも子どもたちに優しく接していただき、わからない単語や言い回しなども自分たちで聞いてもらうようにしています。日本語にご理解かあるので、ちょっとした内容であれば、一緒に調べてもらい、子ども自身にコミュニケーションをとってもらっています。

Воскресенье, 31 Май 2020 r. 14:58

***i

約半年ぶりにレッスンを再開しましたが、ブランクを全く感じずにレッスンを楽しんでいる様子でした。これからも定期的に受講していこうと思います。

Суббота, 18 Апрель 2020 r. 15:50