Sylvie.Lu
Pack: French, from total beginner to fluent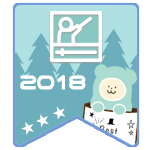 Pack of 3

Pack: French, from total beginner to fluent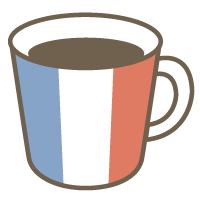 50min 5,500Баллы (1,833 Points per lesson)
Урок Skype
You want to learn French with a progressive and efficient method, but at your own pace and in a fun and relax atmosphere ? This is THE place !

Учебные материалы
Гибкий график
Lesson Pack Details
This is a 3-lesson pack. You will be issued 2 "coupons" when the first request is confirmed. You will be able to use these coupons for subsequent requests in the pack. Please note that all requests related to this pack must be taken within 60 days of the confirmation date of the first request.
Подробности урока
My teaching, validated by years of successful practice, is based on concrete, every day situations.
My goal is to increase your communication skills, easily and quickly, with :
- listening and comprehesion activities,
- oral activities for a correct pronunciation and to memorize vocabulary,
- role plays, discussions on interesting topics,
- texts and activities adapted to your level,
- homeworks, if you wish so ;-)
- and much more !...
After each lesson, I will email you the lesson summary and notes.
For information, I will thoroughtly evaluate your level (10-15 min.) during our first course together, to exactly adapt my teaching to your needs.
Please note that this method can prepare you to the DELF (Diplôme d'Étude en Langue Française).
Политика отмены уроков преподавателем
Cancellation of pack lessons
• 'Unstarted' lesson packs
(1)
can be cancelled any time. Used Points will be completely refunded. If a 'started' lesson pack
(2)
is cancelled, you will be refunded 50% of the price of the remaining lessons provided that the lessons are unrequested, unconfirmed or not within 24 hours of their scheduled start times.
(1) A lesson pack for which none of the requests have been confirmed by the tutor.
(2) A lesson pack with at least one confirmed request. (By confirming the date and time for the first lesson in the pack the tutor confirms the pack as a whole and coupons are automatically issued)
Cancelling individual requests in a pack
• If you wish to cancel a single lesson that belongs to a pack but not the whole pack, you can do so via the request page. In this case, the coupon used to book the lesson will either be refunded or collected, based on the following policy.
---
Перед подтверждением запроса
• Вы можете отменить в любое время.
После подтверждения запроса
•
Менее 12 часа(ов)
до начала урока→ Coupon will be consumed.
•
No-Show
→ Coupon will be consumed.
Профиль преподавателя

From:

In:

3846

Lessons

405

Students
Yes
Все уроки данного преподавателя
Доступное время
---
※ Время отображается в часовом поясе Азия/Токио. При входе в систему поменяется на ваше местное время.
Отзывы студентов (44)
***n_yueh

Thank you Teacher Sylvie! I'm really sorry for not preparing a rain solution, because there are only few rainy days in Taichung, so I always take cla… more

Воскресенье, 17 Май 2020 r. 07:29

***n_yueh

Thank you for your French video recommendations, I'll watch them and pratice my listening skills. Teacher Sylvies' classes are great as usual. She … more

Понедельник, 11 Май 2020 r. 10:56

***n_yueh

適合一步一步踏實學習的人,會在說明前先試著讓學生答答看,並且一個句型結束後立刻讓學生練習口說。讓我知道了自己到底有讀進去多少! 還蠻紮實,老師說話蠻慢的,隔一段時間會確認學生是否了解。容易跟上上課步調。

Пятница, 21 Февраль 2020 r. 09:04

***n_yueh

Thank you teacher!

Вторник, 18 Февраль 2020 r. 08:57

***n_yueh

老師課程的流向挺好的,一邊教一邊確認學生學習的進度,同時也讓學生一邊聽一邊開口進行回饋。 Although knowing those rules, it's difficult to speak up so I think it is good that the lesson involve… more

Пятница, 14 Февраль 2020 r. 08:34