CAFETALK TRIAL CAMPAIGN APRIL 2021
Apply Now To Be 1 Of Our 10 Portuguese Language Students!
Selected students will be eligible to take 2 online Portuguese lessons free of charge.
As a bonus, we're giving away an additional lesson if you post public feedback after your first lessons!☆
Portuguese lessons feedback

Application Period: April 8th (THU) - March 14th (WED)
Category :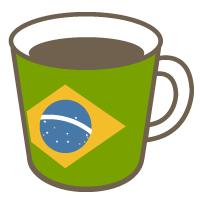 Portuguese Language
Requirements
Students who are interested in Portuguese but haven't taken a lesson before
Students who have taken a lesson before but were hesitant about continuing
Other
Selection: 10 people maximum
More details
You receive one more free lesson if you post public feedback after taking your first two lessons.
Sharing your experience on social media such as Facebook and Twitter is highly encouraged, but not required.
Apply to be a monitor!
Please fill out all of the information on the application form to apply.
City or region of residence
Date of Birth
Self-Promotion
*Please note that monitoring opportunities may be canceled if no suitable candidates are found.
*Please note that only applicants selected as lesson testers will be contacted by April 17.

To find out more about Cafetalk see here. here
Book a free counseling session if you need help choosing tutors, lessons or require assistance in anything at all.