BR
Professional Evaluation
Professional Evaluation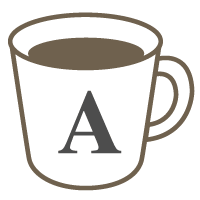 80min 4,800Баллы
Урок Skype
Achieve Maximum Fluency: Know your goals, strengths and weaknesses!

Учебные материалы
Оригинальный учебный материал
Подробности урока
The money you spend on Cafetalk will be either productive or unproductive. In my 4 years of teaching online, I've found that students who make the most progress HAVE A PLAN!
So this lesson is where all my top students begin. It's a lesson we only do once. It's purpose?
To evaluate your current level of English mastery so I have a clear picture of how I can help you achieve your goals;
To give you a deeper insight into the unique methodology I have developed over 4 years; and
To create "the plan"... in other words explore which courses will be the most insteresting, productive and fun.
There is no point teaching things you already know. That's a waste of time, a waste of money, and it's really boring. To make real progress we have to love what we're doing.

The lesson, then, is about 75 minutes, broken down as follows:

Step 1: Discuss goals. Time: 15 minutes

Step 2: Two Quizzes: Time 60 minutes

In addition to the above, I will prepare a 4 page written report that summarizes everything we discussed. It will identify strengths, weaknesses, and what we need to work on. It will also propose a series of lessons to get started.

If this lesson interests you, please DO NOT purchase it outright (unless you are absolutely convinced this is for you). All of my lessons have a free trial. Sign up for one of those.

It will give you a much better idea of how I work and whether this is the right thing for you or not.

I look forward to meeting you.









Политика отмены уроков преподавателем
Перед подтверждением запроса
• Вы можете отменить в любое время.

После подтверждения запроса
• Менее 24 часа(ов) до начала урока→ Комиссия составит 100% от стоимости.
• No-Show→ Комиссия составит 100% от стоимости.
Профиль преподавателя

From:

In:

8270

Lessons

339

Students
Yes
Все уроки данного преподавателя
All Lessons
Английский
Бизнес
Доступное время
---
※ Время отображается в часовом поясе Азия/Токио. При входе в систему поменяется на ваше местное время.
Отзывы студентов (25)
***a_yamaguchi

先生独自のオリジナルの教材を使ってのレベル判定です。一般的な判定とは違いますが、時間をかけて生徒の強みや弱みを独自に分析して下さいます。とても丁寧に細かく評価しますし、褒めるのも上手な先生です。中学生、高校生中級程度の文法力を既にお持ちの方がよりステップアップするために受けられるのがいいと思います。

Понедельник, 3 Декабрь 2018 r. 13:56

***o

本当に使える英語を教えてくれる先生です。しかもレッスンは楽しく時間があっと言う間にすぎる感じです。

Пятница, 30 Ноябрь 2018 r. 23:45

***ightrose

Thank you for the great lesson. I really enjoyed your class. I learned important idioms and sophisticated expressions. In addition, it was a good chan… more

Воскресенье, 4 Сентябрь 2016 r. 00:35

***t2day

Great!

Вторник, 12 Апрель 2016 r. 09:03

***ko727

レッスン後のレポートが、とにかく素晴らしいです。レッスンも、レポートも、一人一人のためにきちんと作られていて、それぞれの弱点も強みもしっかり押さえたうえでベストな環境とプランを提供してくださいます。

Понедельник, 28 Декабрь 2015 r. 08:47