Strategy Session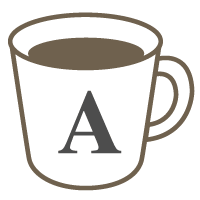 25min 2,400Баллы
Урок Skype
Identify the right Strategy & Achieve your goals!

Учебные материалы
Оригинальный учебный материал
Подробности урока
Most students waste a lot of money in trying to master English. Why? No strategy!

That's why I created the Strategy Session. It's super simple... a unique discussion designed for students who are puzzled by Cafetalk, want to deciper its mysteries, and... more than anything... want to achieve their language goals quickly, efficiently, at minimal cost.

When I first went to Peru in the year 2000, I could not speak a word of Spanish. Six months later I was reading, writing and negotiating contracts in Spanish with goverment officials.

Fluency can be achieved, quickly, at minimal cost and I can tell you how. In fact, since joining Cafetalk, I've noticed something: Most students who choose to work with me already know a lot of English. So the question is...
How do you get to the next level?
Unfortunately, the vast majority of materials available to you (i.e. books, internet, courses, etc.) are too easy! They are aimed at the lowest common denominator... those who don't know anything! That's fine if you are a beginner. But if you already have a solid understanding of English, it's a total waste of YOUR time!

Time is money! So if you want to reach the next level, it all comes down to strategy!
What I do is set the bar high! I do this by creating all my own lesson materials, and each lesson has a ton of information. My goal is to condense 12 hours of work into 1 hour. That way, you achieve your goals faster. Achieve your goals faster, you save a lot of money.

If you'd like to explore how to achieve your language goals, please reserve this lesson. Having the right strategy can make ALL the difference!

Политика отмены уроков преподавателем
Перед подтверждением запроса
• Вы можете отменить в любое время.

После подтверждения запроса
• Менее 24 часа(ов) до начала урока→ Комиссия составит 100% от стоимости.
• No-Show→ Комиссия составит 100% от стоимости.
Профиль преподавателя

From:

In:

8707

Lessons

345

Students
Yes
Все уроки данного преподавателя
All Lessons
Английский
Бизнес
Доступное время
---
※ Время отображается в часовом поясе Азия/Токио. При входе в систему поменяется на ваше местное время.
Отзывы студентов (12)
***suya

Brian講師のレッスンは、内容が充実しており(テキストも)、時間があっという間に過ぎてしまう素敵なレッスンです。ありがとうございました!

Пятница, 4 Январь 2019 r. 22:14

***o

独自の教授法で生徒に合わせて、レッスンを計画してくれます。本格的にレッスンを始める前にレッスンの進め方、なぜ効果的なのかなど納得のいくようにじっくりと説明をしてくれました。

Пятница, 7 Декабрь 2018 r. 14:07

***o

トライアルで受講。ゆっくりしたペースで説明してくれて分かりやすいです。話しやすい感じです。おすすめの本やコースを教えていただきました。

Пятница, 16 Ноябрь 2018 r. 18:55

***ightrose

Thank you for your kindness. I'm so glad that I can continue to study with you. I booked a lesson at 8:00 in the morning on Octorber 19th. I will rese… more

Пятница, 24 Август 2018 r. 00:57

***suya

Brian講師は、明るく熱意があり、丁寧に説明をしてもらえます。また、ビジネスの実経験が豊富な講師なので、現場で役立つビジネス英語を習得できそうです。ありがとうございました!

Суббота, 7 Апрель 2018 r. 22:43