Material
Flexible
Description
For these lessons, we will use a short TED talk or TED-Ed video (2-6 minutes long) to practise English! I will send you a link before the lesson, or you can choose a video to use.

During the class:

I will ask you to summarise the content of the video, and ask you questions to check your understanding
We can go through a transcript of the video together, which I will write up and send to you in a Word document. You will read this out loud for reading and pronunciation practice, and can ask me about any vocabulary or ideas you don't understand
We can have a discussion about the ideas in the video, so you also get conversation practice
This is a great lesson for intermediate/advanced students who want to take their English to the next level!
This tutor's cancellation policy
Before request is confirmed (fixed)
• Cancellation possible at any time without charge.

After request is confirmed (fixed)
• Less than 12hours before lesson start time.→ 100% of price charged.
• Between 12-24hours before lesson start time.→ 50% of price charged.
• No-Show→ 100% of price charged.
Tutor's profile

From:

In:

Yes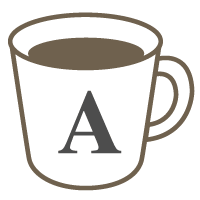 Available Times
See Detailed Schedule
Hi everyone! My name's Ashley, and I'm a native British English speaker from the UK. I'm qualified to teach English as a second language, and specialise in one-to-one teaching. About my lessons I o...
All lessons offered by this tutor
Available Times
---
※ Times are shown in Asia/Tokyo. They'll convert to your timezone when you log in.
Feedback (1)
***berlygirl83

Ashley always makes me feel comfortable during the lesson. She explained the vocabulary in a clear and easy way. And always correcting my wrong sente… more