Учебные материалы
Гибкий график
Подробности урока
This lesson is great for all levels. I have created it for anyone who finds it difficult to express themselves in English. We will use pictures of any topic and I guarantee that you will find this lesson to be both fun and challenging with very fast results.
To begin I will send you 2 or 3 pictures using the Skype IM, you will then try to describe what you can see and how it makes you feel. If you are feeling uncertain or nervous, then I can ask you specially created questions that give you the best possible opportunity to express yourself.
Also, there is a further part to this lesson that makes it very different from what other teachers can offer. I am able to touch type (type very fast!), so while you are speaking, I type everything into the Skype instant messagenger chat box. Once you have finished describing the picture, we are then able to see exactly what you have said and we can look at the best ways to expand upon your vocabulary with new descriptive words. During this part of the lesson we will also work upon any grammatical mistakes along with pronunciation problems that I have heard.
Once the lesson is complete, I will send you a detailed analysis of your descriptions along with my suggestions as to how you can improve your epaking skills and spoken sentences.

This lesson is perfect for these wanting to improve their general English.
Политика отмены уроков преподавателем
Перед подтверждением запроса
• Вы можете отменить в любое время.

После подтверждения запроса
• Менее 24 часа(ов) до начала урока→ Комиссия составит 100% от стоимости.
• No-Show→ Комиссия составит 100% от стоимости.
Профиль преподавателя

From:

In:

2444

Lessons

546

Students
Yes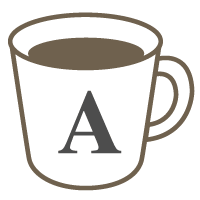 Available Times
| | | | | |
| --- | --- | --- | --- | --- |
| Mon | 20:00 | - | Tue | 01:00 |
| Tue | 15:00 | - | Wed | 01:00 |
| Wed | 20:00 | - | Thu | 01:00 |
| Thu | 15:00 | - | Fri | 01:00 |
| Fri | 20:00 | - | Sat | 01:00 |
Hello! I am a CELTA qualified and experienced English teacher (more than 10years) who graduated from University with a BA in English Literature & Creative Writing. I am a native speaker of Brit...
Все уроки данного преподавателя
Доступное время
---
※ Время отображается в часовом поясе Азия/Токио. При входе в систему поменяется на ваше местное время.
Отзывы студентов (32)
***neko

レッスン1分前にしかスカイプでのリクエストが来なかったので少しハラハラしました。内容はよかったです。

Среда, 6 Май 2020 r. 01:13

***oko94

直前のキャンセルだったので、残念でしたが次回使用できるクーポンを発行してくださり丁寧に対応していただきました。

Воскресенье, 26 Январь 2020 r. 15:19

***oko94

久しぶりに先生のレッスンを受講しました。写真をより詳しく説明するのは難し方ですが、少しずつ語句や表現を増やしていきたいです。

Пятница, 27 Сентябрь 2019 r. 21:55

***owers

ひとまずこちらに力のかぎり説明させて、その内容をそのままタイプし、口頭で訂正していただきました。欲をいえば、訂正をタイプしていただけるともっと復習しやすいです。

Суббота, 27 Апрель 2019 r. 12:45

***okiyo

I had his lesson for the first time today and it was really good.His atmosphere relaxed me and I was able to try my best with English.Thank you!

Четверг, 19 Июль 2018 r. 13:58