Say what you see! (60 mins)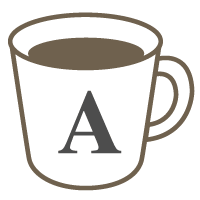 60min 3,400Баллы
Есть пробный урок
20min 1000Баллы
Урок Skype
The perfect lesson for those who have trouble expressing themselves in English!

Учебные материалы
Гибкий график
Подробности урока
Almost all second language learners have trouble expressing themselves in English. This is a challenging yet hugely rewarding lesson in which we use carefully ed photographs, we focus on your spoken sentence structure, learn new adjectives, perfect your pronunciation and then put it all into practice with some general conversation.

This is a tried and tested lesson, the speed of progress achived in this lesson is amazing - you will be having fun whilst also improving all aspects of your English, and best of all - you will start to notice the differences almost immediately!
For those who want some more information, you can read more detail on this lesson below:

To begin I will send you 2 or 3 pictures using the Skype IM, you will then try to describe what you can see and how it makes you feel. If you are feeling uncertain or nervous, then I can ask you specially created questions that give you the best possible opportunity to express yourself.
Also, there is a further part to this lesson that makes it very different from what other teachers can offer. I am able to touch type (type very fast!), so while you are speaking, I type everything into the Skype instant messagenger chat box. Once you have finished describing the picture, we are then able to see exactly what you have said and we can look at the best ways to expand upon your vocabulary with new descriptive words. During this part of the lesson we will also work upon any grammatical mistakes along with pronunciation problems that I have heard.
Once the lesson is complete, I will send you a detailed analysis of your descriptions along with my suggestions as to how you can improve your epaking skills and spoken sentences.

This lesson is perfect for these wanting to improve their general English.
Политика отмены уроков преподавателем
Перед подтверждением запроса
• Вы можете отменить в любое время.

После подтверждения запроса
• Менее 24 часа(ов) до начала урока→ Комиссия составит 100% от стоимости.
• No-Show→ Комиссия составит 100% от стоимости.
Профиль преподавателя

From:

In:

2444

Lessons

545

Students
Yes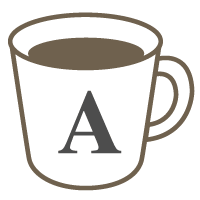 Available Times
| | | | | |
| --- | --- | --- | --- | --- |
| Mon | 20:00 | - | Tue | 01:00 |
| Tue | 15:00 | - | Wed | 01:00 |
| Wed | 20:00 | - | Thu | 01:00 |
| Thu | 15:00 | - | Fri | 01:00 |
| Fri | 20:00 | - | Sat | 01:00 |
Hello! I am a CELTA qualified and experienced English teacher (more than 10years) who graduated from University with a BA in English Literature & Creative Writing. I am a native speaker of Brit...
Все уроки данного преподавателя
Доступное время
---
※ Время отображается в часовом поясе Азия/Токио. При входе в систему поменяется на ваше местное время.
Отзывы студентов (86)
***rrie

元々アメリカ留学経験もあり、仕事でも英語を使っているので、日常会話には全く問題を感じていませんが、より流ちょうに話せるようになりたいと思い、レッスンを受けています。 Michaelは、私がどういう風に英語を伸ばしたいかを聞いた上で、効果的な勉強法を教えてくれたり、レッスン内容を調整してくれたので、… more

Среда, 26 Февраль 2020 r. 02:05

***KO.A.O

Michael encourages me to speak English and express my opinions. What I learnt in today's lesson was how to explain pictures logically using a structur… more

Пятница, 2 Март 2018 r. 13:47

***ky

It was very useful lesson for me but I so regret that I couldn't do well. I worry if I made Michael-sensei be disappointed I will continue the les… more

Пятница, 16 Февраль 2018 r. 10:53

***oboo

I really enjoy talking to you. Your detailed feedback is also conducive to learning more. Thank you for your kind assistance!

Среда, 25 Октябрь 2017 r. 22:58

***oboo

It was a wonderful lesson for me. Thank you very much for always encouraging me.Your kind words make my motivation go up. Your feedback is also great… more

Среда, 20 Сентябрь 2017 r. 09:11