Учебные материалы
Оригинальный учебный материал
Подробности урока
When many students hear the word "reading," they instantly get a headache. Let's change that! In this class, let's make reading fun and interesting again!

In this class, we will read one or two short articles, but we'll approach the articles in an organized way, so we won't get overwhelmed.

This class is a great way to improve your vocabulary, pick up some new idioms and phrases, learn new sentence patterns and grammar points, and more importantly, learn about new people, places, and things in this world. As a teacher for 5 years, I've learned about so many new inventions, movements, and inspiring people through teaching reading!

In each class, we will:
① Chat briefly about recent events and changes in the world, your country, or your life.
② Introduce the reading for the lesson.
③  Do pre-reading exercises. We may practice skimming the article for main ideas or pointing out unfamiliar words. We will discuss your opinions about the article, too.
④ Read the article. We will take turns reading through the article. As we read, we will focus on clear pronunciation, rhythm, stress, and intonation.
⑤  Do post-reading exercises. We will discuss the article, and then may look at related material. This may include short videos, blog entries, or writing exercises.

You don't need to prepare any materials before class.

I have reading materials for all levels. Some materials come from real websites, but I have simplified them to make them suitable for teaching. Some of my materials include blog entries, news articles, stories from message boards, opinion pieces, etc.

We can also use articles you choose, as well.
* Этот преподаватель сейчас в отпуске. Вы можете отправить запрос через 15 Октябрь 2019 14:00.
Политика отмены уроков преподавателем
Перед подтверждением запроса
• Вы можете отменить в любое время.

После подтверждения запроса
• Менее 24 часа(ов) до начала урока→ Комиссия составит 100% от стоимости.
• No-Show→ Комиссия составит 100% от стоимости.
Профиль преподавателя
From:

In:

Yes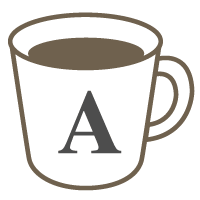 Available Times
| | | | | |
| --- | --- | --- | --- | --- |
| Mon | 23:00 | - | Tue | 03:00 |
| Tue | 08:00 | - | | 11:00 |
| Tue | 23:00 | - | Wed | 03:00 |
| Wed | 08:00 | - | | 11:00 |
| Wed | 23:00 | - | Thu | 03:00 |
Hello everyone! こんにちは!大家好! 안녕하세요! My name is Karl, and I'm from the state of Georgia in the American South. I'm here on Cafetalk to teach English. I have over nine years of experience teaching ...
Все уроки данного преподавателя
Доступное время
---
※ Время отображается в часовом поясе Азия/Токио. При входе в систему поменяется на ваше местное время.
Отзывы студентов (10)
***ua

I can't say thank you enough. Not only did I learned a lot of expressions and the way how I conducted a smooth conversation, but I did enjoy talking w… more

Четверг, 17 Декабрь 2015 r. 13:49

***inaga

きちんと組織立っていて、力がつくように工夫されていると思います。講師もとても気さくで話しやすい方です。

Вторник, 15 Декабрь 2015 r. 07:25

***i-w

事前に送ったメッセージもきちんと対応してくださり、誠実さを感じます。フィードバックも丁寧なので、受けっぱなしにならず復習できます。初回で時間がおしたにもかかわらず最後までレッスンをしていただき感謝しています。

Среда, 9 Декабрь 2015 r. 04:45

***sasaki

話しやすい雰囲気で、正しい表現をすぐにフィードバックしてくれたり、些細な質問にもとても丁寧に答えてくれます。日本語もご存知なので、単語を日本語で言い換えてくれるのも助かります。 レッスンのフィードバックをすぐにpdfで送ってもらえるのも嬉しいです。 レッスン内容に、毎回とても満足しています!

Пятница, 20 Ноябрь 2015 r. 02:58

***nyannyan

文法で疑問に思った質問を、わかりやすく答えてくれました。 説明や解説も わかりやすいです。 丁寧に対応して頂いてありがとうございます。

Среда, 18 Ноябрь 2015 r. 15:41