Zoe
Proofreading and correction service! (1001 to 1500 words)
Proofreading and correction service! (1001 to 1500 words)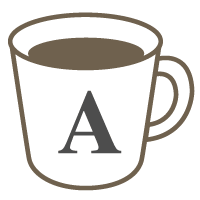 0min 2,200 Points
No Skype
Let me take the stress out of your written documents!

Material
Flexible
Description
Whether it's an informal email, job application letter, catalogue listing, web-page, blog entry or a business letter or report, you'll always get better results with perfect English.
I have several years of experience in teaching English as a second language and in proofreading and correction. I offer a fast, reliable service at very reasonable rates.
5 services are offered: Up to 500 words, 501 to 1000 words, 1001 to 1500 words, 1501 to 2000 or 2001 to 2500. For documents of over 2500 words, please contact me first. Make sure you verify the number of words in your text before selecting this service, thank you!
Send your document by email and I'll get back to you as quick as I can! I will need to know if you would prefer British or American English corrections.
I generally supply a doc containing your original text with comments as well as a "clean" version. Some people prefer not to receive the "clean" version, because they learn by making the corrections themselves. If this applies to you, do please let me know.
Please note that this service is carried out by email; there is no need to use Skype.
**N.B. This service can be requested at any hour now, but please note that I will need at least 24 hours notice during my busy periods. Very often, I will be able to get your document back to you within a few hours. Thank you!**
This tutor's cancellation policy
Before request is confirmed (fixed)
• Cancellation possible at any time without charge.

After request is confirmed (fixed)
• Less than 24hours before lesson start time.→ 100% of price charged.
• Between 24-48hours before lesson start time.→ 50% of price charged.
• No-Show→ 100% of price charged.
All lessons offered by this tutor
Available Times
---
※ Times are shown in Asia/Tokyo. They'll convert to your timezone when you log in.
Feedback (12)
***may

Her proofreading and correction service was absolutely wonderful. Thank you so so much for your professionalism, Zoe!!

***ny

いつもとても迅速に対応してくださいますし、連絡や質問へのレスポンスが早いので、安心してお願いできます。

***iko

Professional service as always!

***iko

She's always a reliable teacher!

***iko

punctuationのチェックは特に徹底しています。こんなところにコンマを打つんだ、という発見が毎回あって勉強になります。