Yukiko
ビジネス日本語 25分 discount pack
Pack of 5

ビジネス日本語 25分 discount pack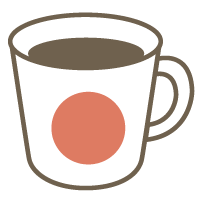 25min 5,200 Points (1,040 Points per lesson)
Skype Lesson
ビジネス会話の練習をするクラスです。 

Material
Original Material
Lesson Pack Details
This is a 5-lesson pack. You will be issued 4 "coupons" when the first request is confirmed. You will be able to use these coupons for subsequent requests in the pack. Please note that all requests related to this pack must be taken within 45 days of the confirmation date of the first request.
Description
●基礎的な丁寧語・謙譲語の使い方

●恐れ入りますが・お手数ですが・もしよろしければ

などのクッション言葉の使い方

●電話の応対(基礎)

●"いらっしゃる" には色々な意味がありますが、あなたはすべて答えられますか?

yukikoのレッスンは、教科書や学校で教えてくれない、実践的なビジネス日本語を学ぶクラスです。日本語学校のビジネスクラスに通ったが実際にうまく話せないというようなお悩みを持った生徒様が、一緒に勉強するうちに自信を持って日本の企業で働かれるようになります。(目安は大体三カ月です)

生徒様のお仕事の状況により、必要になる会話を学びます。基本的な敬語、謙譲語、さらにクッション言葉を使いながら、御社におかれる生徒様のお仕事の状況を少しお伺いして、実戦練習を進めていきます。(但し、専門用語は除きます)


教えてもらうというより、繰り返しの練習で頭に叩き込み、体にしみこませるという
ぐらいのレッスンを行います。これにより、ビジネスにおける日本語の使い方に自信がもてることと確信しています。



注意:日本語の面接のご相談は Specialized private lesson にて承ります。
This tutor's cancellation policy
Cancellation of pack lessons
• 'Unstarted' lesson packs
(1)
can be cancelled any time. Used Points will be completely refunded. If a 'started' lesson pack
(2)
is cancelled, you will be refunded 50% of the price of the remaining lessons provided that the lessons are unrequested, unconfirmed or not within 24 hours of their scheduled start times.
(1) A lesson pack for which none of the requests have been confirmed by the tutor.
(2) A lesson pack with at least one confirmed request. (By confirming the date and time for the first lesson in the pack the tutor confirms the pack as a whole and coupons are automatically issued)
Cancelling individual requests in a pack
• If you wish to cancel a single lesson that belongs to a pack but not the whole pack, you can do so via the request page. In this case, the coupon used to book the lesson will either be refunded or collected, based on the following policy.
---
Before request is confirmed (fixed)
• Cancellation possible at any time without charge.
After request is confirmed (fixed)
• Less than
48hours
before lesson start time.→ Coupon will be consumed.
•
No-Show
→ Coupon will be consumed.
Tutor's profile

From:

In:

6985

Lessons

823

Students
Yes
Available Times
| | | | | |
| --- | --- | --- | --- | --- |
| Mon | 12:00 | - | | 14:00 |
| Tue | 20:00 | - | | 23:00 |
| Wed | 12:00 | - | | 14:00 |
| Wed | 20:00 | - | | 23:00 |
| Thu | 12:00 | - | | 14:00 |
Welcome to Yukiko's Nihongo "Pera pera" class. "Pera pera" means fluent. I can help you to become fluent speaker in Japanese. "Japanese books";"A Japanese language school" might teach you basic Japa...
All lessons offered by this tutor
Available Times
---
※ Times are shown in Asia/Tokyo. They'll convert to your timezone when you log in.
Feedback (32)
***a

学习了二年曰语下耒,换了N个日语老师还是觉得YUKIKO老师是最棒的。你需要学什么,老师会竭尽全力所能的帮助你达到目标。特别是老师的敬语课程,非常的超值推荐!这个月在YUKIKO老师的帮助下(如何完成面接時日语),巳经获得了很棒的工作机会。真的是非常非常感谢老师无微不至的精心指导的日语课。

***a

YOKIKO先生太厉害了,简直就是万宝全书.因为什么都能教,只要是和日语有关的任何问题,任何都能教的非常非常非常的棒。能够有幸认识如此日语教学程度这么高的日语老师真的是三生有幸。特别是敬语的课程老师教的真的非常非常的棒,因为日语的敬语是最难学的。引き続きよろしくお願いいたします。

***a

感谢yukiko老师的每一次热心指导。一对一按照我的能力进行,细心的指导,让我在日語口語上面进步非常的快。

***larashejoy

老師非常專業,如果想對商用日文加強的人超級推薦,另外老師會看學生情形,來調整或加強學生比較弱的地方,另外老師的解釋也非常清楚,非常推薦!

***a

Yukiko 老师的教学方式非常棒。 我想学什么老师就叫什么,日语上课,生动活泼。 今年两月份的日本语2级在老师的辛勤带领下终于通过了。非常的开心。再次表达对老师衷心的感谢。