Nicholas
4 Lesson Package - 30 Minute English Chat
Pack of 4

4 Lesson Package - 30 Minute English Chat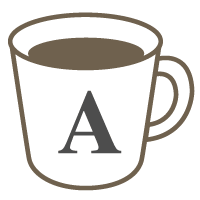 30min 3,300 Points (825 Points per lesson)
Has Trial
15min 500 Points
Skype Lesson
Pack of 4 lessons Flexible Speaking lesson. Your topic or mine. Activity cards, articles, short stories and listening tests.

Material
Flexible
Lesson Pack Details
This is a 4-lesson pack. You will be issued 3 "coupons" when the first request is confirmed. You will be able to use these coupons for subsequent requests in the pack. Please note that all requests related to this pack must be taken within 31 days of the confirmation date of the first request.
Description
Pack of 4 lessons

Flexible 30-minute Speaking Lesson.
Chat about your topic or mine.
Activity cards about various topics


Study Penguin Listening tests and discuss.


Read short stories and discuss Beginner to Advanced.


I'm looking forward to talking with you.
This tutor's cancellation policy
Cancellation of pack lessons
• 'Unstarted' lesson packs
(1)
can be cancelled any time. Used Points will be completely refunded. If a 'started' lesson pack
(2)
is cancelled, you will be refunded 50% of the price of the remaining lessons provided that the lessons are unrequested, unconfirmed or not within 24 hours of their scheduled start times.
(1) A lesson pack for which none of the requests have been confirmed by the tutor.
(2) A lesson pack with at least one confirmed request. (By confirming the date and time for the first lesson in the pack the tutor confirms the pack as a whole and coupons are automatically issued)
Cancelling individual requests in a pack
• If you wish to cancel a single lesson that belongs to a pack but not the whole pack, you can do so via the request page. In this case, the coupon used to book the lesson will either be refunded or collected, based on the following policy.
---
Before request is confirmed (fixed)
• Cancellation possible at any time without charge.
After request is confirmed (fixed)
• Less than
24hours
before lesson start time.→ Coupon will be consumed.
•
No-Show
→ Coupon will be consumed.
Tutor's profile

From:

In:

3810

Lessons

500

Students
Yes
All lessons offered by this tutor
All Lessons
Academic Tutoring
English
Counseling
Business
Available Times
---
※ Times are shown in Asia/Tokyo. They'll convert to your timezone when you log in.
Feedback (5)
Cafetalk (* Auto-generated feedback)

The tutor did not show up for the lesson

***hiko

 たくさんの会話の引き出しをもっておられるので、どんどん話したくなります。ぜひまたレッスンお願いします!!

***hiko

本当に私が興味を持てるようなトピックを選んでくださり、トピックに関する知識も豊富に持っておられるので、英語学習という意味だけでなく、純粋にお話する(お話を伺う)のが楽しかったです。またよろしくお願いします。

***emyShin

I have two trials reserved until Tuesday, and so far I've been the most satisfied.

***ckbird

教授経験が非常に長く、幅広いトピックに対応できることが出来る先生です。とても落ち着いていて、とても話しやすいです。いつもリラックスして会話をすることが出来ます。毎回、私が見たビデオの中で聞き取れなかった所や、理解できなかった記事に関してランダムに質問するのですが、きちんと対応していただけます。自分の… more