Let's learn catalan!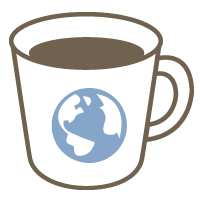 60min 2,800 Points
Skype Lesson
Would you like to learn catalan? Then this class is for you!! (all levels)

Material
Flexible
Description
I'm sure you have ever heard about Catalonia. A beautiful region in Spain where you can find wonderful places as Barcelona, Girona, Tarragona and so on.
In Catalonia we speak our own language, catalan. A beautiful language that you can learn in my class from now!!
In my class you won't learn only catalan, but you also learn catalan's culture, gastronomy, history and traditions.
I love my country amd specially I love my city Barcelona, I'm sure we can enjoy learning together this beautiful language.

See you in class!



City of Girona:



Park Guell in Barcelona
This tutor's cancellation policy
Before request is confirmed (fixed)
• Cancellation possible at any time without charge.

After request is confirmed (fixed)
• Less than 1hours before lesson start time.→ 100% of price charged.
• Between 1-24hours before lesson start time.→ 50% of price charged.
• No-Show→ 100% of price charged.
Tutor's profile

From:

In:

1218

Lessons

150

Students
Yes
All lessons offered by this tutor
All Lessons
Spanish
Other Language
Counseling
Available Times
---
※ Times are shown in Asia/Tokyo. They'll convert to your timezone when you log in.
Feedback (1)
***mi319

Estherは明るく話しやすい先生です。 今回、カタロニア語の歌の発音と言葉の意味を教えていただきました。 カタロニア語は全くの初心者ですが、時々褒めながら指導してくださるので楽しかったです。 また、ホワイトボードを使っての指導はとてもわかりやすかったです。 日本語がお上手なので初心者でも安… more