Material
Flexible
Description
This lesson is a great opportunity for you to improve your English skills in a supportive environment. Additionally, this is also a chance for me to determine your level of English and what you hope to gain out of our lessons.


What this lesson is

about




If you take this lesson, you will have an opportunity to improve your pronunciation, grammar and speaking abilities.
Ask any questions that you may have. This could be where you are having problems with in your IELTS exam or just have a question that you want to clarify.
Want to have a quick chat to practice your English skills.
Who should take this lesson:
Great for beginners. (I'm still learning Japanese, so I may be able to explain some of sentences to you in Japanese)
For advanced and intermediate speakers who haven't had a chance to speak in English for a while.
Those studying for the IELTS exam.
People who are learning for business purposes.
If you are a busy person who just wants to have a quick chat in English.
Do I need to provide materials?


Whilst you don't need to have your own materials, if there is anything you want me to cover, let me know on the memo.
What happens after the lesson?


I will give you feedback not only about what we talked about in the lesson but also new phrases and words that you learned.
Anything else?


Not really, just be prepared to improve your English speaking ability and answer a lot of questions during our conversations and let me know more about you in our introductions. I prefer that you do a lot of the speaking. Oh and I speak with a neutral Australian accent that sounds a bit British to some.

Have a great day and hope to see you soon in a lesson!
This tutor's cancellation policy
Before request is confirmed (fixed)
• Cancellation possible at any time without charge.

After request is confirmed (fixed)
• Less than 2hours before lesson start time.→ 100% of price charged.
• Between 2-24hours before lesson start time.→ 50% of price charged.
• No-Show→ 100% of price charged.
Tutor's profile
From:

In:

Yes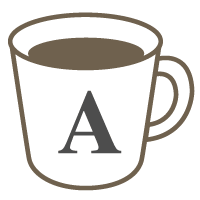 Available Times
| | | | | |
| --- | --- | --- | --- | --- |
| Mon | 15:00 | - | | 21:00 |
| Wed | 11:30 | - | | 21:30 |
| Thu | 14:00 | - | | 21:00 |
| Fri | 16:00 | - | | 21:00 |
| Sat | 16:00 | - | | 21:30 |
Hi there! こんにちは! 안녕하세요! 您好! I'm Laura and I'm Sydney born and raised. Right now I'm freelancing in various jobs including this but did you know that I also host Meetups as well?A few fun facts abou...
All lessons offered by this tutor
Available Times
---
※ Times are shown in Asia/Tokyo. They'll convert to your timezone when you log in.
Feedback (9)
***nifer333

Teacher Laura is quite patient that you can speak English free and without any concern.

00*09812344

今回は初めてのレッスンありがとうございました。物静かで辛抱強く話を聞いてくれる優しい先生です。アクセントはクリアだと思います。とにかくネイティブとたくさん話し、英会話の練習をしたいという方にはおススメです。

***uyama

自分は、カタカナ英語に近い発音ですが、こちらの話をしっかりと理解していただき、また、丁寧なフォローいただくことができました。 自分が、オーストラリア英語に慣れていないため、聴き取りが少し難しいと感じましたが、何度もチャレンジしていきたいです。

***ko_imasaki

The lesson was good. But I sometimes couldn't catch her pronunciation. I would like to take her lesson again and adjust that.

***uyama

こちらの質問にしっかりと丁寧に答えていただけて、とても良かったです。 また、受講します。