Pack of 7

NHK Translation【7x】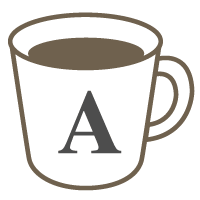 0min 3,000 Points (429 Points per lesson)
No Skype
[*] 解説なし・ (+声) ・【中~上級】【7回・30日】

Material
Flexible
Lesson Pack Details
This is a 7-lesson pack. You will be issued 6 "coupons" when the first request is confirmed. You will be able to use these coupons for subsequent requests in the pack. Please note that all requests related to this pack must be taken within 30 days of the confirmation date of the first request.
Description
Writing

NHK翻訳チャレンジ!
For this translation lesson,
simply choose a recent article of your choice
from the following NHK NewsWeb Easy website and
translate it into English for me to proofread and voice record.


After translating your article, please send it to me for correction.
(Send your writing via a message on Cafetalk or a Word Doc.)

- I will do my best to correct your entry within 48 hours.

Bonus:
(+声 includes voice recording)
This tutor's cancellation policy
Cancellation of pack lessons
• 'Unstarted' lesson packs
(1)
can be cancelled any time. Used Points will be completely refunded. If a 'started' lesson pack
(2)
is cancelled, you will be refunded 50% of the price of the remaining lessons provided that the lessons are unrequested, unconfirmed or not within 24 hours of their scheduled start times.
(1) A lesson pack for which none of the requests have been confirmed by the tutor.
(2) A lesson pack with at least one confirmed request. (By confirming the date and time for the first lesson in the pack the tutor confirms the pack as a whole and coupons are automatically issued)
Cancelling individual requests in a pack
• If you wish to cancel a single lesson that belongs to a pack but not the whole pack, you can do so via the request page. In this case, the coupon used to book the lesson will either be refunded or collected, based on the following policy.
---
Before request is confirmed (fixed)
• Cancellation possible at any time without charge.
After request is confirmed (fixed)
• Less than
24hours
before lesson start time.→ Coupon will be consumed.
•
No-Show
→ Coupon will be consumed.
Tutor's profile


From:

In:

5095

Lessons

752

Students
Yes
All lessons offered by this tutor
All Lessons
English
Business
Available Times
---
※ Times are shown in Asia/Tokyo. They'll convert to your timezone when you log in.
Feedback (27)
***ocoro

There is always something to learn from this lesson. I'll keep on trying.

***ocoro

継続は力なり。段々早く訳せるようになってきました。コリン先生との小さな会話も楽しいです。

***06

このレッスンを数回受けていますがとても勉強になっています。いつも同じような表現を使いがちですが、フィードバックでは別の言い回しやより自然な訳し方等教えていただけるので、毎回学ぶことが多いです。冠詞の使い方や数字の表記の仕方など、なんとなくあいまいにしてきた部分に気づくことができ、翻訳する際は正確に書… more

***ary

普段 雑誌や新聞の英文記事を読む習慣がないので、そういえば数字が絡む文は どう書けばいいのだろうと悩みながら取り組みました。 ただ記事を読んで「へえ、こう書くのか」と思うよりも、自分で書いて間違ったほうが 記憶に残るはずですので、添削をお願いしてよかったです。

***uyo

4回目のチャレンジでした。はじめは「簡単な日本語で書かれてるし、簡単に訳せるだろう」と思っていたのですが、思うのとやってみるのはやはり大違いで、毎回ああだこうだと考えて、とても勉強になります。コリン先生の一言メッセージもお茶目で毎回楽しみです。定期的に続けていきたいと思っています。