Dahee
Dekiru Kankokugo Series
Dekiru Kankokugo Series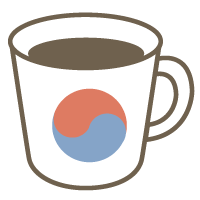 25min 1,000 Points
Has Trial
25min 500 Points
Skype Lesson
Many of my students use this book. It doesn't have outdated expressions and is good for studying Korean conversation.

Material
Textbook - できる韓国語
Description
If you are interested in this textbook or already own it, let's work hard and study together!
Translation: 1/2015 - The Cafetalk Team
This tutor's cancellation policy
Before request is confirmed (fixed)
• Cancellation possible at any time without charge.

After request is confirmed (fixed)
• Less than 24hours before lesson start time.→ 50% of price charged.
• No-Show→ 100% of price charged.
Tutor's profile


From:

In:

10173

Lessons

1451

Students
Yes
All lessons offered by this tutor
Available Times
---
※ Times are shown in Asia/Tokyo. They'll convert to your timezone when you log in.
Feedback (32)
***isa_Saito

とても楽しかったです!!どんな感じか緊張していましたが、ダヒ先生が優しく丁寧に教えてくださったので次回からもすごく楽しみになりました(^^)もっと韓国語頑張りたいと思いました!감사합니다 ~!

***ii

体験レッスンが楽しかったので、すぐレッスンをお願いしました。25分だったのでかけ足で時間があっという間でした。50分コースにしたらもう少しゆっくり勉強できるのかな…と思ってます。

***ina922

話しやすくて、あっとゆうまのレッスンでした! 次回もお願いします(^O^)

***84

緊張することなく、楽しく会話も交えながらレッスンに参加できました!パッチムやハングルの読み方をまだマスターしていない私にとってはまだ会話や文法を教えてもらうのが早すぎたかなと思ったので、きちんと基礎を固めてからまたレッスンをお願いしたいなと思いました^ ^