Kevin.M
DELF / DALF exam preparation
DELF / DALF exam preparation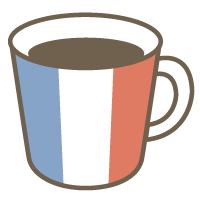 50min 2,700 Points
Skype Lesson
Préparation à l'examen du DELF / DALF

Material
Original Material
Description
The DELF and DALF exam preparation courses are designed to put into practice all your knowledge of the French language. You will have the chance to improve your oral and written production skills as well as oral and written comprehension skills.

The DELF A1 and A2 (beginner level) value the first achievements in French. They correspond to the survival level for communication in the simple situations of everyday life.
The DELF B1 and B2 (intermediate level) validate a sufficient competence in French to communicate effectively both orally and in writing on various subjects.
The DALF C1 and C2 (advanced level) attest to an easy and spontaneous communication and a high level of fluency in the French language, especially on specific subjects chosen by the candidate himself. If you wish to join a French University, this is the required level.
This tutor's cancellation policy
Before request is confirmed (fixed)
• Cancellation possible at any time without charge.

After request is confirmed (fixed)
• Less than 24hours before lesson start time.→ 100% of price charged.
• No-Show→ 100% of price charged.
Tutor's profile

From:

In:

Yes
All lessons offered by this tutor
All Lessons
French
English
Available Times
---
※ Times are shown in Asia/Tokyo. They'll convert to your timezone when you log in.
Feedback
No comments, not yet.