Ayame
Elementary Japanese for Korean Speakers
Elementary Japanese for Korean Speakers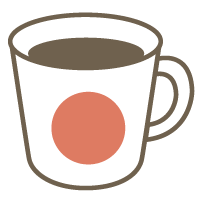 40min 1,200 Points
Has Trial
20min 0 Points
Skype Lesson
Learn accurate pronunciation and basic grammar as well as increasing your listening skills!

Material
Flexible
Description
*.゜。:+*.*.゜。:+*.゜。:+*.゜。:+*.゜。:+*.゜。:+*.゜。:+*.゜。:+*.゜
This year will be my 7th year teaching. I have experience teaching at companies, universities, and to individuals. I offer customized lessons arranged to fit each individual's needs.
*.゜。:+*.゜。:+*.゜。:+*.゜。:+*.゜。:+*.゜。:+*.゜。:+*.゜。:+*.゜。*

■Objectives
・Improve pronunciation and listening skills
・Learn basic greetings and phrases
・Understand basic grammar

■Target level
・Korean speakers only
・Beginner level in Japanese
・Since it will be difficult to teach stroke order over Skype, this lesson is limited to those who can already read and write hiragana and katakana (we can use Japanese, Chinese, or Korean in the chatbox). Thank you for your understanding.

■Class Materials
I will prepare the class materials (mostly PDFs), but if there are any textbooks that you prefer, please don't hesitate to let me know. If you want to use a particular textbook, please email me the URL or a scan beforehand. Most of the text that I have prepared for this class are PDF files.

■About Me
Nice to meet you! I'm Ayame. Are you a Korean or Chinese person who wants to improve their Japanese? Please let me help! I lived in Korea for two years while working at an audio-visual manufacturing company and teaching Japanese as a private tutor. I also lived in China for two years, attending Peking University and teaching Japanese to college students.
I have also worked through the Japanese branch of a Taiwanese record company called "Rock Records" and translated Taiwanese and Korean song lyrics.

After returning to Japan, I began teaching Korean lessons to Japanese students and this year will be my 7th year doing so. I also teach Korean at an online university.

Now I would like to take advantage of Cafetalk's amazing environment and utilize my experience in Korea and China to help you with your Japanese! Currently, I only offer beginner lessons, but I am thinking about expanding to higher levels.

It is very important to study continuously, but don't worry! I will match the lesson to your pace, so please relax and enjoy the class.
Cafetalk's cancellation policy
Before request is confirmed (fixed)
• Cancellation possible at any time without charge.

After request is confirmed (fixed)
• More than 24 hours before lesson start time.→ Cancellation is possible at any time.
• Less than 24 hours before lesson start time.→ The tutor may take a cancellation fee.
• No-Show→ The tutor may take a cancellation fee.
(Please check with the tutor for details.)
All lessons offered by this tutor
All Lessons
Korean
Japanese
Chinese
Available Times
---
※ Times are shown in Asia/Tokyo. They'll convert to your timezone when you log in.
Feedback (2)
***66815

매우 좋습니다. 일본어 배우는 즐거움을 느끼고 있고, 항상 밝은 모습 보기 좋아요. 일본어를 배우기 잘했다는 생각이 듭니다

***gning

선생님은 친절하시고 언어선생님으로써도 책임감이 강하신 분입니다. 감사합니다!