Japanese Proofreading♪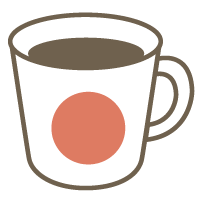 0min 500 Points
No Skype
I will fix your written Japanese.

Material
Flexible
Description
In this lesson I will proofread your diary, email, thesis/essay, report, etc. etc. Short or long, any kind of written Japanese is fine♪
※This lesson is recommended for intermediate and advanced students.
Please note that this is a non-Skype lessons. All communication will take place via the comment section on the request page.
Cafetalk Translation - 5/2018
This tutor's cancellation policy
Before request is confirmed (fixed)
• Cancellation possible at any time without charge.

After request is confirmed (fixed)
• Less than 1hours before lesson start time.→ 0% (No Charge)
• No-Show→ 0% (No Charge)
Tutor's profile
From:

In:

2143

Lessons

365

Students
Yes
All lessons offered by this tutor
All Lessons
Japanese
Hobby
Lifestyle
Counseling
Available Times
---
※ Times are shown in Asia/Tokyo. They'll convert to your timezone when you log in.
Feedback (5)
***naYp

對於需要在大學交日文報告的學生,真的是非常棒且超值的服務! 而且老師回應超級快速,真的非常感謝!!! 之後如果還有需要請母語者協助批改文章時,還會在選擇Arikawa老師:)

***a4649

日記を添削していただきました。文章の内容を解り易く考えることが必要となってきます。 文章は、内容を考えて短めにまずまとめてみるのもいいかもしれません。思いつくまでが大変ですが。

0**udding01

ありがとうございました。 自分のなかでの日本語表現のくせがわかり、とても参考になりました。

***efortea

Arikawa-sensei's corrections were clear and easy to understand. She explained why she made certain corrections, which was very helpful. Very thorough … more

***elahsiehyuchi

優點為以下: 1.對應快速。 2.文章修改點會另外補充做仔細講解。 3.划算的價格。 メリットは以下: 1.素早い対応。 2.修正した所に細かく解説する。 3.手頃な価格。