Laura D
Converse in English through food.

Material
Flexible
Description
If you want to improve your English speaking skills and wish to have a bite to eat while you do this, then this lesson is just what you are looking for. Moreover if you want to learn about what we eat in Australia, then this is for you as well.

What we will cover in this lesson:

We will most likely discuss the difference between what we eat in Australia and in your home country. If you want to eat or have a coffee when doing the lesson, then feel free to do so. I want to learn more about the cuisine of your country.

Improving your pronunication, grammar and speaking skills so that you can become a more confident English speaker.

Alternatively, if you have a particular topic or material that you want me to cover, that is fine too.
Who should take this
lesson:
If you are a foodie looking to improve your English.
This lesson is okay if you are a beginner but it is preferrable if you speak at least an intermediate level of English as I like to speak in depth about the food we are eating.
Materials:
Feel free to drink your tea or coffee or eat while we chat.
Any material you think is relevant.
Anything else?
Not really, just be prepared to do most of the talking as I prefer that you talk rather than me as I believe that this will be more beneficial for you to improve your English skills. Also, you will be answering questions as I like to ask questions rather than give a lecture for 40 minutes. Oh, you are more than welcome to ask me questions too.


I look forward to meeting you if you take this lesson!
This tutor's cancellation policy
Before request is confirmed (fixed)
• Cancellation possible at any time without charge.

After request is confirmed (fixed)
• Less than 2hours before lesson start time.→ 100% of price charged.
• Between 2-24hours before lesson start time.→ 50% of price charged.
• No-Show→ 100% of price charged.
Tutor's profile
From:

In:

Yes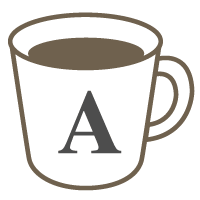 Available Times
| | | | | |
| --- | --- | --- | --- | --- |
| Mon | 14:00 | - | | 20:00 |
| Wed | 10:30 | - | | 20:30 |
| Thu | 13:00 | - | | 20:00 |
| Fri | 15:00 | - | | 20:00 |
| Sat | 15:00 | - | | 20:30 |
Hi there! こんにちは! 안녕하세요! 您好! I'm Laura and I'm Sydney born and raised. Right now I'm freelancing in various jobs including this but did you know that I also host Meetups as well?A few fun facts abou...
All lessons offered by this tutor
Available Times
---
※ Times are shown in Asia/Tokyo. They'll convert to your timezone when you log in.
Feedback
No comments, not yet.