Eriko
Japanese Conversation Lesson
Pack of 10

Japanese Conversation Lesson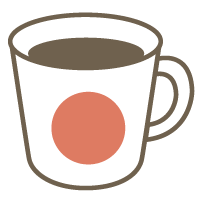 30min 9,900 Points (990 Points per lesson)
Has Trial
30min 500 Points
Skype Lesson
You will learn how to use grammar and vocabularies properly. You can improve fluency and pronunciation. You also have writing homework to acquire what you learned firmly.

Material
Flexible
Lesson Pack Details
This is a 10-lesson pack. You will be issued 9 "coupons" when the first request is confirmed. You will be able to use these coupons for subsequent requests in the pack. Please note that all requests related to this pack must be taken within 90 days of the confirmation date of the first request.
Description
"Practice makes perfect"
If you are a Japanese learner, it is the lesson for you.
You can practice what you studied from textbooks here.
Professional tutor Eriko will teach new vocabularies and grammar for you, so you will be a better speaker after each lesson.

If you would like to use textbooks, please let me know the title of textbook before a lesson.
(If you don't have any textbooks, I will share the data with you.)

I also focus on fluency, pronunciation and pich accent in lesson.
If you would like to be a natural fluent speaker, please try a lesson!
Cafetalk's cancellation policy
Cancellation of pack lessons
• 'Unstarted' lesson packs
(1)
can be cancelled any time. Used Points will be completely refunded. If a 'started' lesson pack
(2)
is cancelled, you will be refunded 50% of the price of the remaining lessons provided that the lessons are unrequested, unconfirmed or not within 24 hours of their scheduled start times.
(1) A lesson pack for which none of the requests have been confirmed by the tutor.
(2) A lesson pack with at least one confirmed request. (By confirming the date and time for the first lesson in the pack the tutor confirms the pack as a whole and coupons are automatically issued)
Cancelling individual requests in a pack
• If you wish to cancel a single lesson that belongs to a pack but not the whole pack, you can do so via the request page. In this case, the coupon used to book the lesson will either be refunded or collected, based on the following policy.
---
Before request is confirmed (fixed)
• Cancellation possible at any time without charge.
After request is confirmed (fixed)
•
More than 24 hours
before lesson start time.→ Cancellation is possible at any time.
•
Less than 24 hours
before lesson start time.→ The tutor may take a cancellation fee.
•
No-Show
→ The tutor may take a cancellation fee.
(Please check with the tutor for details.)
Tutor's profile

From:

In:

Yes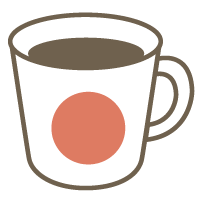 Available Times
| | | | | |
| --- | --- | --- | --- | --- |
| Mon | 08:00 | - | | 19:00 |
| Tue | 08:00 | - | | 12:00 |
| Tue | 17:00 | - | | 20:00 |
| Wed | 08:00 | - | | 12:00 |
| Wed | 17:00 | - | | 20:00 |
Hi!My name is Eriko. I am a certified Japanaese teacher, living in Bangkok, Thailand.But I often travel and hold small meetup event (Eriko Cafe : Chat in Japanese). I also come back to Japan every fe...
All lessons offered by this tutor
Available Times
---
※ Times are shown in Asia/Tokyo. They'll convert to your timezone when you log in.
Feedback (7)
***elaChang

初めてのレッスンです。エリコ先生はフレンドリー、話しやすい方です。 これからのレッスンも楽しみにしております。 本日のレッスンありがとうございました。

***g.s

レッスンの前に作文を書いて、レッスン中は作文の間違いを訂正してくださり、会話しながら新しい単語を教えてくださいました。ありがとうございました。

***oo

老師會提供很多相關連的單字,對你想要加強的或是學習日文時覺得困擾的地方,會認真的想辦法幫助你,課後也會提供課程相關的作文練習機會,是很充實的一堂課。

***n

レッスンは面白くて楽しかったです。 私の弱点を改善するのに役立つ研究計画を提供しました。T he lesson was interesting and fun was. Provided helpful study plan to improve my weak points.