Pack of 5

JLPTに合格!×5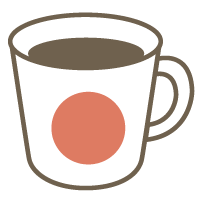 50min 9,000 Points (1,800 Points per lesson)
Skype Lesson
JLPTに合格!の5回パックレッスン

Material
Flexible
Lesson Pack Details
This is a 5-lesson pack. You will be issued 4 "coupons" when the first request is confirmed. You will be able to use these coupons for subsequent requests in the pack. Please note that all requests related to this pack must be taken within 60 days of the confirmation date of the first request.
Description
毎年7月と12月に行われるJLPT(日本語能力試験)、この試験に合格するには傾向と解き方を知ることが大切です。そのためにはレッスンを受けるだけではなく、自分で時間を作って勉強することが必要になってきます。
継続して学習を続けていただけるよう、この度5回パックを作りました。1回ずつの予約に比べると1回分お得に受けていただけます。
ご予約の際に、受験するレベルとレッスンで希望する科目を教えてください。
初回の日時が決まった時点で問題をお送りしますので、レッスン当日までに解いてください。レッスンでは解答、解説が中心となります。そのため、レッスンで初めて問題を見る、解くということはお避けください。また、

できるだけ早めの承認、問題の添付を心がけていますが、

問題を解く時間が必要になりますので、直前のご予約はおすすめしません。
目標レベル: N1~N5
可能な科目: 文字・語彙、文法、読解
       ※聴解をご希望の方は事前にご相談ください。
This tutor's cancellation policy
Cancellation of pack lessons
• 'Unstarted' lesson packs
(1)
can be cancelled any time. Used Points will be completely refunded. If a 'started' lesson pack
(2)
is cancelled, you will be refunded 50% of the price of the remaining lessons provided that the lessons are unrequested, unconfirmed or not within 24 hours of their scheduled start times.
(1) A lesson pack for which none of the requests have been confirmed by the tutor.
(2) A lesson pack with at least one confirmed request. (By confirming the date and time for the first lesson in the pack the tutor confirms the pack as a whole and coupons are automatically issued)
Cancelling individual requests in a pack
• If you wish to cancel a single lesson that belongs to a pack but not the whole pack, you can do so via the request page. In this case, the coupon used to book the lesson will either be refunded or collected, based on the following policy.
---
Before request is confirmed (fixed)
• Cancellation possible at any time without charge.
After request is confirmed (fixed)
• Less than
12hours
before lesson start time.→ Coupon will be consumed.
•
No-Show
→ Coupon will be consumed.
Tutor's profile
From:

In:

1862

Lessons

374

Students
Yes
Available Times
| | | | | |
| --- | --- | --- | --- | --- |
| Mon | 21:00 | - | | 23:00 |
| Tue | 20:00 | - | | 21:00 |
| Tue | 22:00 | - | | 23:00 |
| Fri | 20:00 | - | | 21:00 |
| Fri | 21:00 | - | | 23:00 |
Hello everyone! I became interested in becoming a Japanese teacher back when I was in high school. After that I completed a Japanese teacher training at university and also passed the official Japane...
All lessons offered by this tutor
Available Times
---
※ Times are shown in Asia/Tokyo. They'll convert to your timezone when you log in.
Feedback (10)
***i

気が付かない間違った日本語があれば、いつも丁寧に教えていただきます。充実するレッスンを受けました。

***i

いつも問題を詳しく説明していただき、例文も分かりやすいです。気楽に勉強することができので、いつの間にか一時間のレッスンを過ぎました。

***y

先生、頑張ってください。またレッスンの復帰を楽しみしてます。

***y

わかりやすい説明をいただいて、本当にありがたいです。May先生、いつもありがとうございます。

***y

May先生、 今日もありがとうございました。 次の練習問題も頑張ります。 Acky