Kirin♪
marugoto【intermediate】× 5 times
Pack of 5

marugoto【intermediate】× 5 times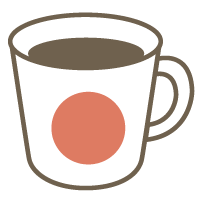 50min 8,300 Points (1,660 Points per lesson)
Skype Lesson
pre-intermediate(中上級) & advanced(上級) students also welcome!! you can learn daily conversation through this course, and it will help you very much^^

Material
Other - marugoto
Lesson Pack Details
This is a 5-lesson pack. You will be issued 4 "coupons" when the first request is confirmed. You will be able to use these coupons for subsequent requests in the pack. Please note that all requests related to this pack must be taken within 80 days of the confirmation date of the first request.
Description
Let's study Japanese using Marugoto,まるごと.

このレッスンは5回のパックレッスンです!!
THIS LESSON IS 5 TIMES PACKAGE!!

1回のレッスンより、こちらのパックレッスンの方がお得です!!
THIS LESSON IS MORE ECONOMICAL THAN JUST ONE TIME LESSON!!


Through this textbook, you

can

.........



- practice listening a lot.




- talk using many useful words.




- study pronunciation technically.



also, if you want to do homework, I can give you every time of lessons.
You can request to me how we are going to do the lesson,

Don't need to buy a textbook.
(But if you have, much better for us.)


There are 3 steps level.
1 step for 1 textbook.


this course is for intermediate students,
but

pre-intermediate & advanced students also welcome!!
This tutor's cancellation policy
Cancellation of pack lessons
• 'Unstarted' lesson packs
(1)
can be cancelled any time. Used Points will be completely refunded. If a 'started' lesson pack
(2)
is cancelled, you will be refunded 50% of the price of the remaining lessons provided that the lessons are unrequested, unconfirmed or not within 24 hours of their scheduled start times.
(1) A lesson pack for which none of the requests have been confirmed by the tutor.
(2) A lesson pack with at least one confirmed request. (By confirming the date and time for the first lesson in the pack the tutor confirms the pack as a whole and coupons are automatically issued)
Cancelling individual requests in a pack
• If you wish to cancel a single lesson that belongs to a pack but not the whole pack, you can do so via the request page. In this case, the coupon used to book the lesson will either be refunded or collected, based on the following policy.
---
Before request is confirmed (fixed)
• Cancellation possible at any time without charge.
After request is confirmed (fixed)
• Less than
12hours
before lesson start time.→ Coupon will be consumed.
•
No-Show
→ Coupon will be consumed.
Tutor's profile


From:

In:

2181

Lessons

412

Students
Yes
All lessons offered by this tutor
Available Times
---
※ Times are shown in Asia/Tokyo. They'll convert to your timezone when you log in.
Feedback (4)
***restress

いつもお教えいただきありがとうございます。次回の授業もよろしくお願いいたします。

***hua

Teacher Kirin's lesson was very useful. Give lots of example for me to practice.

***nie0204

今日もありがとうございました^^ 文法の練習は面白かったです。 来週のレッスンも楽しみにしています。

***nie0204

お疲れ様でした。いろいろ話して、今日はとても楽しかったです。フィードバックしてくれてありがとございます。次回のレッスンも楽しみにしています^^