Pack of 8

Konversation auf Deutsch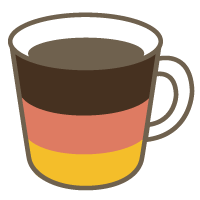 30min 9,600 Points (1,200 Points per lesson)
Skype Lesson
...zu den verschiedensten Themen!

Material
Flexible
Lesson Pack Details
This is a 8-lesson pack. You will be issued 7 "coupons" when the first request is confirmed. You will be able to use these coupons for subsequent requests in the pack. Please note that all requests related to this pack must be taken within 60 days of the confirmation date of the first request.
Description
In diesem Kurs sprechen wir über verschiedenen Themen und lernen Argumente zu formen. Es geht dabei ins Besondere um Themen, die Europa betreffen. Im Vorfeld jedes Kurses muss der Schüler zwei Artikel zu einem bestimmten Thema lesen.

---

In this course, we will discuss a variety of subjects and we will learn how to form arguments in a debate. We will focus specifically on subjects concerning Europe the difficulties it is currently facing. Prior to each class, I will provide the student with two articles in order to prepare for class.
Cafetalk's cancellation policy
Cancellation of pack lessons
• 'Unstarted' lesson packs
(1)
can be cancelled any time. Used Points will be completely refunded. If a 'started' lesson pack
(2)
is cancelled, you will be refunded 50% of the price of the remaining lessons provided that the lessons are unrequested, unconfirmed or not within 24 hours of their scheduled start times.
(1) A lesson pack for which none of the requests have been confirmed by the tutor.
(2) A lesson pack with at least one confirmed request. (By confirming the date and time for the first lesson in the pack the tutor confirms the pack as a whole and coupons are automatically issued)
Cancelling individual requests in a pack
• If you wish to cancel a single lesson that belongs to a pack but not the whole pack, you can do so via the request page. In this case, the coupon used to book the lesson will either be refunded or collected, based on the following policy.
---
Before request is confirmed (fixed)
• Cancellation possible at any time without charge.
After request is confirmed (fixed)
•
More than 24 hours
before lesson start time.→ Cancellation is possible at any time.
•
Less than 24 hours
before lesson start time.→ The tutor may take a cancellation fee.
•
No-Show
→ The tutor may take a cancellation fee.
(Please check with the tutor for details.)
Tutor's profile


From:

In:

Yes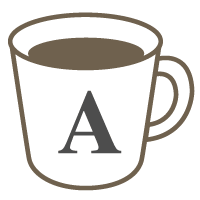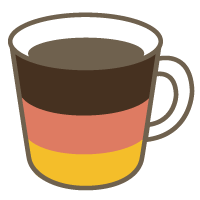 Available Times
| | | | | |
| --- | --- | --- | --- | --- |
| Tue | 17:00 | - | Wed | 02:00 |
| Wed | 17:00 | - | Thu | 02:00 |
| Thu | 17:00 | - | Fri | 02:00 |
| Fri | 18:00 | - | Sat | 02:00 |
Hi, my name is Nadin Mai. I'm a private tutor and freelance researcher with roots in Germany. Since 2007, however, I've been living abroad - first in the United Kingdom for eight years, then brief...
All lessons offered by this tutor
All Lessons
English
German
Available Times
---
※ Times are shown in Asia/Tokyo. They'll convert to your timezone when you log in.
Feedback
No comments, not yet.