Pack of 5

Autumn Leaves Chat Pack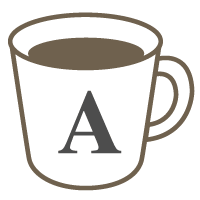 50min 6,800 Points (1,360 Points per lesson)
Skype Lesson
5 free conversation lessons (50 mins) for the price of 4. Can be used for any topic or purpose - work, social, travel, exam preparation etc.

Material
Flexible
Lesson Pack Details
This is a 5-lesson pack. You will be issued 4 "coupons" when the first request is confirmed. You will be able to use these coupons for subsequent requests in the pack. Please note that all requests related to this pack must be taken within 60 days of the confirmation date of the first request.
Description
Brrr!! Autumn is here and the weather is changing. Maybe it's time to set aside some time each week to practice English. Use this lesson pack to make a saving on your 50 minute English classes. The lessons can be used for any purpose - free conversation, interview or exam preparation, business and professional English - the possibilities are endless and the choice is yours! See you soon!


Cafetalk's cancellation policy
Cancellation of pack lessons
• 'Unstarted' lesson packs
(1)
can be cancelled any time. Used Points will be completely refunded. If a 'started' lesson pack
(2)
is cancelled, you will be refunded 50% of the price of the remaining lessons provided that the lessons are unrequested, unconfirmed or not within 24 hours of their scheduled start times.
(1) A lesson pack for which none of the requests have been confirmed by the tutor.
(2) A lesson pack with at least one confirmed request. (By confirming the date and time for the first lesson in the pack the tutor confirms the pack as a whole and coupons are automatically issued)
Cancelling individual requests in a pack
• If you wish to cancel a single lesson that belongs to a pack but not the whole pack, you can do so via the request page. In this case, the coupon used to book the lesson will either be refunded or collected, based on the following policy.
---
Before request is confirmed (fixed)
• Cancellation possible at any time without charge.
After request is confirmed (fixed)
•
More than 24 hours
before lesson start time.→ Cancellation is possible at any time.
•
Less than 24 hours
before lesson start time.→ The tutor may take a cancellation fee.
•
No-Show
→ The tutor may take a cancellation fee.
(Please check with the tutor for details.)
Tutor's profile
From:

In:

Yes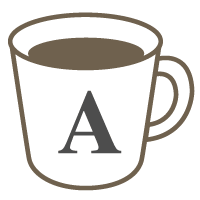 Available Times
| | | | | |
| --- | --- | --- | --- | --- |
| Mon | 19:30 | - | Tue | 00:00 |
| Tue | 19:30 | - | Wed | 00:00 |
| Wed | 19:30 | - | Thu | 00:00 |
| Thu | 20:30 | - | Fri | 00:00 |
| Fri | 19:30 | - | Sat | 00:00 |
Hello, my name is Jenni and I am an English tutor with lots of teaching experience in the USA, UK, Japan and Spain. Native English speaker from the UK Volunteer tutor in the USA CELTA qualifie...
All lessons offered by this tutor
Available Times
---
※ Times are shown in Asia/Tokyo. They'll convert to your timezone when you log in.
Feedback (10)
***ineWong

Thank you for the teaching

***ineWong

Thank you for the teaching again. Always fun and nice talk with u . I will take your lesson after my exam. See ya

***ineWong

Thank you for the teaching

***ukiwi

とても親切で穏やかな先生です。イギリス旅行の前に、語学はもちろんイギリスの情報も含めて教えて頂いています。経験も豊富なので、こちらの言いたい事も理解してくださり、知りたい事を的確に教えてくださいます。どんなレベルの方にもお勧めです。 Thank you, Jenni!

***ineWong

Thank you for the teaching