Pack of 4

[Pack] Read "The Little Prince" in Swedish!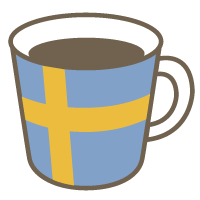 25min 5,400 Points (1,350 Points per lesson)
Skype Lesson
The Little Prince has many simple but beautiful sentences, and that is the same in its Swedish translated version. By reading this beautiful story aloud, you can easily learn the unique Swedish prosodies, grammars, and readings comprehensions all at once!

Material
Textbook - Den Lille Prinsen
Lesson Pack Details
This is a 4-lesson pack. You will be issued 3 "coupons" when the first request is confirmed. You will be able to use these coupons for subsequent requests in the pack. Please note that all requests related to this pack must be taken within 45 days of the confirmation date of the first request.
Description
We can take turns reading paragraphs for each other and read lines as if it is a role-play. While doing those, I can give you some corrections and explanations. I will provide the text after you sign up for this lesson.



【 Cafetalk Translation / September 2018 】
This tutor's cancellation policy
Cancellation of pack lessons
• 'Unstarted' lesson packs
(1)
can be cancelled any time. Used Points will be completely refunded. If a 'started' lesson pack
(2)
is cancelled, you will be refunded 50% of the price of the remaining lessons provided that the lessons are unrequested, unconfirmed or not within 24 hours of their scheduled start times.
(1) A lesson pack for which none of the requests have been confirmed by the tutor.
(2) A lesson pack with at least one confirmed request. (By confirming the date and time for the first lesson in the pack the tutor confirms the pack as a whole and coupons are automatically issued)
Cancelling individual requests in a pack
• If you wish to cancel a single lesson that belongs to a pack but not the whole pack, you can do so via the request page. In this case, the coupon used to book the lesson will either be refunded or collected, based on the following policy.
---
Before request is confirmed (fixed)
• Cancellation possible at any time without charge.
After request is confirmed (fixed)
• Less than
48hours
before lesson start time.→ Coupon will be consumed.
•
No-Show
→ Coupon will be consumed.
Tutor's profile

From:

In:

Yes
Available Times
| | | | | |
| --- | --- | --- | --- | --- |
| Tue | 09:30 | - | | 12:00 |
| Tue | 13:00 | - | | 13:30 |
| Tue | 19:30 | - | | 22:00 |
| Wed | 09:30 | - | | 12:00 |
| Wed | 19:30 | - | | 21:30 |
May change depending on week
Hello!/Hej hej! /こんにちは! My name is Kei S-Schönberg. Thank you for visiting my profile page! At Cafetalk, I enjoy teaching Japanese, English and Swedish. The more you learn those languages...
All lessons offered by this tutor
All Lessons
Swedish
English
Available Times
---
※ Times are shown in Asia/Tokyo. They'll convert to your timezone when you log in.
Feedback (3)
***omii_n

星の王子さまをスウェーデン語で音読するレッスンでした。今までスウェーデン語を話す機会もなく初めは緊張しながらでしたが、Kei先生のフォローのおかげで最後まで読みきる事ができました。的確なアドバイスがいただけるので、スウェーデン語に慣れたい方にもおすすめなレッスンだと思います!

***omii_n

音読のレッスンですが、文法の説明もしていただき、とても勉強になりました。

***omii_n

楽しくレッスンできました。先生のアドバイスのおかげで読み進めるうちに発音の仕方に慣れてきた感じがします:)