Ska
Introduction of Korean
Pack of 4

Introduction of Korean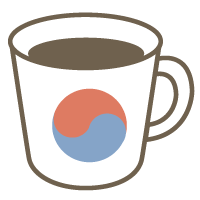 30min 3,000 Points (750 Points per lesson)
Has Trial
10min 0 Points
Skype Lesson
This class is for beginners of Korean.

Material
Original Material
Lesson Pack Details
This is a 4-lesson pack. You will be issued 3 "coupons" when the first request is confirmed. You will be able to use these coupons for subsequent requests in the pack. Please note that all requests related to this pack must be taken within 30 days of the confirmation date of the first request.
Description
This class is for beginners of Korean. You'll learn Korean in the order as following; Hangul pronunciation, greeting, business card, number, location, family, verb and adjective.
We'll more focus on conversation than Korean which is only for exam.
You will also be able to learn Korean way of thinking and culture.
【 Cafetalk Translation / January 2019 】
This tutor's cancellation policy
Cancellation of pack lessons
• 'Unstarted' lesson packs
(1)
can be cancelled any time. Used Points will be completely refunded. If a 'started' lesson pack
(2)
is cancelled, you will be refunded 50% of the price of the remaining lessons provided that the lessons are unrequested, unconfirmed or not within 24 hours of their scheduled start times.
(1) A lesson pack for which none of the requests have been confirmed by the tutor.
(2) A lesson pack with at least one confirmed request. (By confirming the date and time for the first lesson in the pack the tutor confirms the pack as a whole and coupons are automatically issued)
Cancelling individual requests in a pack
• If you wish to cancel a single lesson that belongs to a pack but not the whole pack, you can do so via the request page. In this case, the coupon used to book the lesson will either be refunded or collected, based on the following policy.
---
Before request is confirmed (fixed)
• Cancellation possible at any time without charge.
After request is confirmed (fixed)
• Less than
24hours
before lesson start time.→ Coupon will be consumed.
•
No-Show
→ Coupon will be consumed.
Tutor's profile

From:

In:

1944

Lessons

336

Students
Yes
All lessons offered by this tutor
Available Times
---
※ Times are shown in Asia/Tokyo. They'll convert to your timezone when you log in.
Feedback (99)
***ka93

4月末に初めて、入門コースが終わりました! 理解度に合わせて進めてくださるのでわかりやすいです。 また、家族など、韓国の文化的背景についても説明を添えながら、レッスンをしてくださり勉強になります

***0322

スカイプのエラーでご迷惑をおかけしましたが迅速な対応のおかげで無事授業をすることができました。ありがとうございました!

***0322

今日もとても分かりやすかったです。ありがとうございました!

***0322

2回目のレッスンでしたが丁寧な授業でとても分かりやかったです!次回もよろしくお願いします。

***oku1412

きさくに話して下さり、スカイプ上のトラブルがありましたが、優しく待っていただけました。これからのレッスンの方針についても親切に聞き取りをしてもらえたので、安心して受講することができました。今後ともよろしくお願いします。