coKyle
Young Speakers Speaking! Confidence Increasing! (Ages 9-12)
Young Speakers Speaking! Confidence Increasing! (Ages 9-12)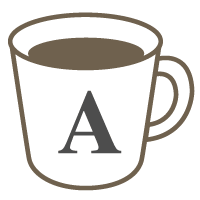 30min 2,000 Points
Skype Lesson
Confidence boost? Yes! Fun chats? Yes! Having fun with a foreigner? Yes! Mastering English? Ye--...Well, one step at a time, now!

Material
Flexible
Description
Hello! To all of you reading this with hopes of helping those kids, let me just say I am happy to meet you!

Kids need a lot of help and nurturing. A big part of my degree involved learning about child and youth development. And this course focuses on (not exact but about) ages 9-12. They need to know that language is useful (both their native tongue as well as English (if you are reading this, you feel English is important, I hope!)). They also need to feel it is fun and that they enjoy using it! That's where I come in!

Basically, the idea is that you will send me a message regarding what the child has learned recently, what the child needs help with, or what you want the child to practice.

Please note that this is not a class where I am teaching new things. I am focusing on what the child has already learned to build their confidence, enhance what they already know, and help with pronunciation if need be.

I can teach if the time comes to do so, but the focus is to not give the student more but to strengthen what they already know. Too much could discourage them, could make them feel overwhelmed, or could lead them to dislike (or even hate) English. I will focus on nothing new and they will gain confidence from it.

They need this practice. Trust me!
This tutor's cancellation policy
Before request is confirmed (fixed)
• Cancellation possible at any time without charge.

After request is confirmed (fixed)
• Less than 12hours before lesson start time.→ 50% of price charged.
• No-Show→ 100% of price charged.
Tutor's profile
From:

In:

Yes
All lessons offered by this tutor
Available Times
---
※ Times are shown in Asia/Tokyo. They'll convert to your timezone when you log in.
Feedback
No comments, not yet.