Lisa D.
Variety Pack - 25 minutes - PACK OF 10
Pack of 10

Variety Pack - 25 minutes - PACK OF 10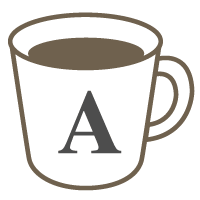 25min 11,000 Points (1,100 Points per lesson)
Skype Lesson
Book a different 25-minute lesson each time - Pack of 10

Material
Flexible
Lesson Pack Details
This is a 10-lesson pack. You will be issued 9 "coupons" when the first request is confirmed. You will be able to use these coupons for subsequent requests in the pack. Please note that all requests related to this pack must be taken within 70 days of the confirmation date of the first request.
Description
This is a variety pack of 10 lessons. You may choose a different lesson each time from this list of my 25-minute lessons. The DEFAULT choice will be Chosen if not stated in the request.
Learn English with Engoo News (DEFAULT) - We will read an article from Engoo News (engoo.com/app/daily-news). You can choose the article or I can. We will discuss pronunciation, vocabulary and the article contents. This lesson works on pronunciation and discussion skills.
Breaking News English - We will read an article from breakingnewsenglish.com and discuss the article. You can choose the article or I can. This lesson works on pronunciation and discussion skills.

TED/NEWS/TED-ED Talks (Intermediate and Advanced Students) -

This lesson will consist of a video, quiz, listening, discussion. Each Bi-weekly Lesson will feature a different TED, NEWS, or TED-ED Talk.

This lesson features listening, speaking, vocabulary and reading. You will get many forms of English in this lesson. Please SEE page for current subjects.
Mini Variety Picture This! -

In the variety presentation, I will prepare a presentation of

a variety of 4-5 pictures with many different themes. This presentation will give you a quick lesson in vocabulary and discussion.




Random Questions & Discussion - I will send you 3 random questions/topics and you can pick which one we discuss or maybe all 3 if we have time. We will practice phrases, vocabulary, and the art of conversation. We will work on speaking skills and hold a conversation about different topics.
Learn English with NEWS - This is a reading, conversation, and discussion lesson for ADVANCED Students. We will be reading an article and discussing it.

Articles can be chosen from a variety of sites. You may choose the article. Please send your choice with your request. I will choose an article if none is sent with your request.

Would you Rather? or What if? - This lesson is fun and lively. It is designed to help you practice conversation in entertaining and enjoyable ways. Please state Would you Rather or What if in your lesson request.
This tutor's cancellation policy
Cancellation of pack lessons
• 'Unstarted' lesson packs
(1)
can be cancelled any time. Used Points will be completely refunded. If a 'started' lesson pack
(2)
is cancelled, you will be refunded 50% of the price of the remaining lessons provided that the lessons are unrequested, unconfirmed or not within 24 hours of their scheduled start times.
(1) A lesson pack for which none of the requests have been confirmed by the tutor.
(2) A lesson pack with at least one confirmed request. (By confirming the date and time for the first lesson in the pack the tutor confirms the pack as a whole and coupons are automatically issued)
Cancelling individual requests in a pack
• If you wish to cancel a single lesson that belongs to a pack but not the whole pack, you can do so via the request page. In this case, the coupon used to book the lesson will either be refunded or collected, based on the following policy.
---
Before request is confirmed (fixed)
• Cancellation possible at any time without charge.
After request is confirmed (fixed)
• Less than
48hours
before lesson start time.→ Coupon will be consumed.
•
No-Show
→ Coupon will be consumed.
Tutor's profile

From:

In:

3093

Lessons

373

Students
Yes
All lessons offered by this tutor
Available Times
---
※ Times are shown in Asia/Tokyo. They'll convert to your timezone when you log in.
Feedback (1)
***i_0724

リサ先生のこのレッスンは自分の弱点を集中的に鍛えるのにとても役立ちます。いくつかのレッスンから自分でやりたいレッスンを選択できるのがとても便利です。授業は発音・語彙・表現など全てに丁寧に指導していただけるので、復習をしっかり行うことで確実に実力がついていきます。リサ先生の明るくて優しいお人柄のおかげ… more